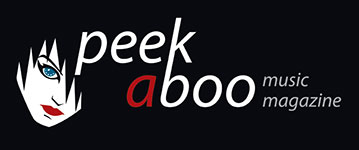 like this vinyl review
---
THE THE
CLASSICS : Soul Mining
Music
•
Vinyl
Indie
•
Pop
•
Post Punk
•
Unclassifiable
[100/100]

SONY MUSIC
12/10/2014, Paul PLEDGER
---
Every so often, another anniversary passes for yet another 'highly-acclaimed' or 'best-selling' album from the most-hated and equally most-revered decade. But dig deep and the '80s really does throw up some classics deserving of a high-budget remaster, deluxe, box-set edition. This is one such classic.
Released as a boxed double-vinyl set with various reproduced sleeve images and a broadsheet of liner notes and download code (just to bring it into the digital age), this buffed-up Soul Mining is as a heavyweight as the box it comes in. As per Matt Johnson's original wishes 30 years ago, you get the original track-listing (no sign of Perfect - yet) of an album that remains a masterpiece to this day. Listening to the vinyl at a pre-re-release launch in Dalston recently, part of the Classic Album Sunday series, it was moving to see many attendant people of all ages identifying with this thirty years-plus opus. It's maker clearly still does - his revealing Q&A session proved this.
From the insistent whip-cracking opener I've Been Waiting For Tomorrow (All Of My Life) to the album's transcendental epic curtain-call Giant, the seven-song Soul Mining forms a soul-searching soundtrack for dank bedsits, lonely hearts, urban decay, global unrest and closed doors. Rather than being a guest overstaying its welcome, Johnson's sophomore collection is more of a consoling best mate. And all this from a young prodigy from the East End who already had a fascinating, if somewhat disparate, debut Burning Blue Soul issued on then-small indie 4AD under his belt.
Johnson's cinematic pop vision knew no bounds in 1983 - he enrolled a considerable line-up of supporting musicians that strengthened his desire to create a collective rather than just another group. Drummers Zeke Manyika (then of Orange Juice), Andy Duncan and Frank Want (aka Foetus' Jim Thirlwell under yet another pseudonym) gave the album considerable propulsion, bassist Camelle Hinds (later of Style Council and Isabelle Antena fame) thumbed and fingered subtle low-end hues throughout and Scottish synth maestro Thomas Leer coloured in the top notes with flourishes and fanfares that must have given this album's creator cause to wonder how fortunate he was to have such an orchestra.
And then there's Jools, of course. The affable Mr Holland of Later With.. and Squeeze fame provided one of the album's most jaw-dropping highlights - that piano solo on Uncertain Smile. Recorded in one take it remains one of pop's most enduring and beautiful solos. Hands down, indeed.
As well as the brutal drumming and sensitive string work on The Twilight Hour (provided by future This Mortal Coil's Martin McGarrick and Anne Stephenson, fact fans), the delicious accordian on This Is The Day (from go-to sessioneer Wix) and THAT huge cyclical climax on the exemplary Giant, there's Matt Johnson's lyrics to admire. "Peeling the skin back from my eyes, I felt surprised that the time on the clock was the time, I usually retired.." has to be one of pop's great opening lines and "A broken soul stares from a pair of watering eyes..." a fine way to finish up (both Uncertain Smile). Sometimes socially-aware, sometimes political, often reflective and expressively narrative, the erudite songwriter's verse could well have been inspired by hip-hop, such is its free-form flow.
The bonus gatefold-sleeved 12" includes the original 12" mixes of Perfect and Uncertain Smile (the 10 minute version has THAT sax solo on it rather than Jool's piano) and other hard-to-find extended versions. There's also a track from the Pornography Of Despair stable, the interlude Fruit Of The Heart - let's hope he digs out those all-important tapes for a proper issue of these atmospheric little vignettes before too long.
An absolute must-have package for the diehard or the curious and worth every penny (£35 or thereabouts).
This review also appeared on Flipside Reviews
Paul PLEDGER
12/10/2014
---