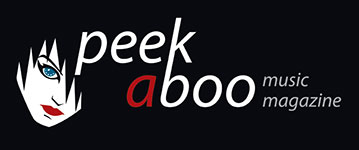 like this cd review
---
TUXEDOMOON
CLASSICS: At Twilight
Music
•
CD
Avant-garde
•
Unclassifiable
[80/100]

Les Disques Du Crépuscule
19/11/2014, Paul PLEDGER
---
One of life's great mysteries remains unanswered - how did San Francisco art-crazies Tuxedomoon avoid the glare of critical acclaim and not become anything more than a cult phenomenon?
The answer may be obvious. Take track one on this new round-up of early-'80s recordings originally issued on Crepuscule (and other boutique labels of the time). Ninotchka, a neo-polka dervish inspired by Greta Garbo and released as a 12" across Europe, sounds for all the world like a fairground ride into the apocalypse and totally NOT in keeping with the Factoryesque output of the band's label-mates (The Names, Cabaret Voltaire et al). How could such a recipe fail to whet appetites for more?
Then there's the follow-up single Time To Lose, sung by performance artist and early member Winston Tong and orchestrated by founders Steven Brown and Blaine L.Reininger. It's a busy, beatless wonder that conjures up bustling sun-soaked traffic-jammed freeways in New York, lined with impatient honking taxi-cabs and an angry mob of pedestrians unable to achieve anything other than confusion and chaos. In contrast, b-side Music #2, one of many available variants on this reflective signature-theme, is one of Tuxedomoon's key compositions, a sad Satie-like melody fed by Reininger's sorrowful strings and Brown's pirouetting piano - a must for lovers of modern, but sorrowful, classical.
On the strength of these first few pieces, it's easy to see why the average music fan didn't get Tuxedomoon - because Tuxedomoon didn't get average music fans and didn't do convention. Bastard sons of avant-garde, classical and gritty urban blues, their oeuvre was anarchic electro cabaret, a burlesque for the brave and way, way outside of any tangibly 'normal' box - never a dull moment, one could argue. In fact, the nearest thing to normal is Weihnachtsrap, a raggedy-ass Germanic electro-rap spiked with yelping soundbites and blurry sax hooks (Jingle Bells for one) originally recorded for a Christmas collection on Crepuscule. OK..... perhaps 'normal' was being a tad optimistic.
Also included is the rare single The Cage and its superior electro-jazz flipside The Beast, compilation tracks from Touch (the unsettling Shelved Dreams, still a classic) and Crammed labels with three rewarding demos that includes Birthday Song, a track written by Reininger and adopted for his landmark solo project, Night Air.
During the band's first hiatus, Brown, Reininger, Tong and other central figure Peter Principle all went on to pursue solo careers with differing success, before regrouping and founding their own CramBoy label in the late '80s. Although their lone releases triumphed over adversity (little promotion, no airplay, variable budgets), these group recordings provide a more important stepping stone towards understanding what made this cosmopolitan ensemble tick.
This review also appeared on Flipside Reviews
Paul PLEDGER
19/11/2014
---