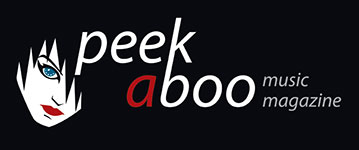 like this movie review
---
MANOLITO MOTOSIERRA
The Spanish Chainsaw Massacre
Movie
Horror
[55/100]

88 Films
17/11/2014, Didier BECU
---
The Spanish Chainsaw Massacre has nothing to do with the Tobe Hooper classic from 1974. The original Spanish title Carnívoros speaks for itself, The Spanish Chainsaw Massacre probably sells better.
It will be difficult to find positive reviews on this film although that was never the intention of the director Manolito Motosierra. The man simply wanted to have some fun and after 51 minutes you get a proof of that. No, you have read correctly, this film takes a grand total of 51 minutes and that's probably the only minor point we can think of. Of course Carnivoros is a cinematic monstrosity (what did you expect?) , but if you're looking for brutal gore mixed with vulgar humor then you're at the right place!
Las Pollas del Metal (The Dicks Metal ) is a metal band on its way to Galicia for a performance. In their van they kill tje time by drinking, sniffing and having sex with each other. They get a flat tyre, but a pastor convinces them to spend the night in the village Gutierrez. The residents are not interested in their metal music, but in their bodies as they soon will be sacrificed.
You don't have to buy this DVD for the silly story and the special effects are pretty cheap too, what remains are gory scenes and brutal jokes. If we tell you that the cannibals are targeting to certain organs, then you know what to expect.
This movie was released 88 movies on DVD.
Didier BECU
17/11/2014
---
De titel lijkt er misschien veel op, maar The Spanish Chainsaw Massacre heeft niks te maken met de Tobe Hooper-klassieker uit 1974. De originele Spaanse titel Carnívoros spreekt voor zich, maar wellicht verkoopt The Spanish Chainsaw Massacre nu eenmaal beter.
Het zal ook moeilijk zijn om een positieve recensie te vinden over deze film, ofschoon dat nooit de bedoeling is geweest van regisseur Manolito Motosierra. De man wilde zich gewoonweg wat amuseren en deze 51 minuten zijn daarvan een mooi bewijs. Neen, je hebt het goed gelezen, deze langspeelfilm duurt welgeteld 51 minuten en dat is waarschijnlijk het enige minpunt wat we kunnen aanstippen. Natuurlijk is Carnivoros een cinematografisch misbaksel (wat had je anders gedacht?), wel brutale gore vermengd met vulgaire humor.
Las Pollas del Metal (The Metal Dicks) is een metalgroep op weg naar Galicië voor een optreden. In hun busje doden ze de tijd door te zuipen, te snuiven en elkaars lichamen te bepotelen. Ze krijgen een klapband, maar een pastoor overtuigt hen om te overnachten in het dorpje Gutierrez. De inwoners zijn niet geïnteresseerd in hun gekrijs, wel op hun lichamen die weldra zullen worden geofferd.
Voor het sullige verhaal moet je je deze dvd in ieder geval niet aanschaffen. De special effects zijn om het beleefd uit te drukken vrij goedkoop, wat overblijft zijn bloederige taferelen en brutale mopjes. Als we je zeggen dat de kannibalen het op bepaalde organen hebben gemunt, weet je ook wat je te wachten staat. Liefhebbers van dit soort dingen zullen zich daar wellicht niet veel van aantrekken, dat hoeft ook niet, want voor hen is The Spanish Chainsaw Massacre grappig (maar te kort).
Deze film is uitgebracht door 88 Films op dvd.
Didier BECU
17/11/2014
---
---