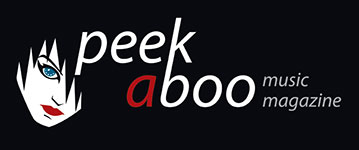 like this cd review
---
TEARDROP EXPLODES
CLASSICS: Wilder
Music
•
CD
New wave
•
Post Punk
[80/100]

Mercury Records
16/11/2014, Paul PLEDGER
---
Whereas Kilimanjaro rounded up previously-released singles from the band's tenure on Zoo and sported a huge hit-single in Reward, The Teardrop Explodes' second album Wilder was something of an erratic and tricky beast with entirely new material and an even heavier penchant for psychedelia.
Only one song bore lucrative fruit - the resplendent Passionate Friend earned them a Top 30 placing and a slot on Top of the Pops, during which singer Julian Cope adorned himself in a pillow case, as I recall. Subsequent singles failed to sustain interest but were better choices - Colours Fly Away sports an urgent brass motif but minor key characteristics that were at odds with the poptastic '80s and Tiny Children remains their prettiest and plaintive work to date, plus a favourite with fans to this day. It's certainly one of mine.
Of the remaining songs, there is a funkier vibe going on with the Talking Heads-influenced The Culture Bunker (member David Balfe name-checks the album Remain in Light in the sleevenotes) while Django Django's tin-can percussion can be tenuously linked to parts of Seven Views of Jerusalem. Elsewhere, the politically-charged Like Leila Khaled Said and the Scott Walker flavoured The Great Dominions (there's a top name for a band right there) reveal Cope's enormous pyre of talent that continues to burn brightly to this day.
As if Wilder hardly needs to prove itself as a better album than Kilimanjaro, the extras culled from various b-sides, sessions and the superior non-album single EP You Disappear From View, are a delight and showed a band with so much promise that, by the time of their split, heads were shaking and disbelief rang out. Rachel Built a Steamboat is as assuredly bonkers as Cope could get in those days, but sounded not unlike the work of Bill Nelson or David Sylvian. Window Shopping For a New Crown of Thorns is an unsettling ballad bathed in harmonium and indecipherable dialogue plus a spooky drug-addled piano line stitching the seemingly unrelated parts together.
Of the session tracks, Pure Joy as a title is completely at odds with the simple fact that during this period, The Teardrop Explodes were in turmoil and were soon to implode shortly afterwards. It's also good to hear Cope's brave cover of John Cale's lovely I'm Not The Loving Kind from the same session and a crack at Wah!'s Better Scream (recorded for Richard Skinner - whatever happened to...? etc..) and, er what sounds briefly like Shalamar's Make That Move!
Wilder - 29 tracks of heady, hedonistic and ahead-of-its-time acid-pop that could only have come out of the UK.
This review also appeared on Flipside Reviews
Paul PLEDGER
16/11/2014
---