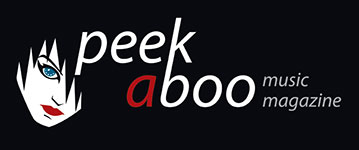 like this cd review
---
INCITE
Light Spin
Music
•
CD
Electronics
•
Rhythmic Industrial
[90/100]

Hands Productions
13/11/2014, Peter HESELMANS
---
Light Spin is already the third album from this Hamburg based duo. Kera Nagel and André Aspelmeier bring us more futuristic distorted bass music, electronic beats and danceable tunes. I had the luck to see Kera and André perform live, and I have to say that it's a very impressive experience, the used visuals are outstanding and there's a tightly synchronized film that is somewhere between abstraction and semi-narration. This duo just won the visual music award 2014, in Frankfurt.
With this album they created their own style, their very own approach to the electronic tunes. Sometimes you hear influences of pop, IDM, EBM, noise, but still they manage to create the Incite sound.
So lots of strong basslines, repetitive and distorted beats, a real dance sensation for the industrial lovers on this album. Incite fills perfectly the gap between art and club tunes.
The perfect rhythmic 'Ilision O Safety' opens this CD and gives you directly a nice example of what can be expected, from quiet and subtle to complete distortion, and still the beats and noisy electronics carry you away in their own danceable style.
I think this Hands-product can easily be enjoyed by not only industrial fans. This album comes in a beautiful cardboard sleeve with a nice illustrated book, so let the party begin!
Tracklist:
1. Illusion of Safety
2. Up&Down
3. Inside
4. Footprints
5. Possibilities
6. Harbour of Mystery
7. Moon Level
8. Time Skating
9. Homeless Hotel
10. Light Spin
11. Space-Time Fold
12. Duality
Peter HESELMANS
13/11/2014
---