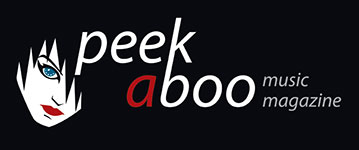 like this cd review
---
FUTURE ISLANDS
Singles
Music
•
CD
Indie
•
New wave
•
Post Punk
[80/100]

4-AD
09/11/2014, Paul PLEDGER
---
Synth-pop - it's a dirty word but someone has to use it. 4AD don't often dabble in such things, save for recent signings Twin Shadow and Sohn. With Future Islands, they seem to have signed up the complete package in many respects - an already agreeable back-catalogue issued via Thrill Jockey and others since the middle of the last decade, all steered by flamboyant frontman Samuel T Herring's extraordinary husky blue-eyed soul and hallowed tonsils - it's a no-brainer.
Kicking off the wryly-titled Singles is recent Flipside Single of the Week Seasons, one of the album's obvious highlights but not necessarily its trademark. It's an epic starter-for-ten though, even if the melody-line inadvertently emulates a portion of The Wake's Sail Through. In fact, there's a lot of the '80s in Singles. Comparisons include Psychedelic Furs (circa Mirror Moves), The The (circa Soul Mining) and, er, Billy Idol (circa anything but Rebel bloody Yell, thank cripes), but don't let that excite/put you off - Future Islands' aces include sharp songs all of their own and that voice. There was a Scottish singer knocking around with Paul Haig in the eighties called Stephen Harrison and another who chummed up with Edwyn Collins called Paul Quinn - here in Herring, they've a distant vocal cousin.
Lighthouse evokes flashbacks of open-top convertible cars being driven by a bloke wearing a shiny jacket (sleeves rolled up natch) and sporting blonde highlights and a female companion pouting alongside him. Yep, it's Boys Of Summer part two. And talking of Paul Haig, have a listen to Fall From Grace - it could have been taken from the Josef K singer's 'lost' album. That is until Herring unleashes a holler from the pit of his bowels. And that's the USP here - throughout the ten songs here, emotional histrionics successfully stitch the fabric of these unworldly songs together - past meets modernism.
Another song worth investigating is the curtain-call A Dream Of You and Me which boasts a pretty synth-line that OMD used to knock out for kicks some thirty years ago or the type of melody that Milagres and Polica have been searching for.
Whilst this review revels in the retro reveries on offer here, there's no getting away from the fact that Future Islands have made an exultant album. You'll be hearing a lot about it, in time.
This review also appeared on Flipside Reviews
Paul PLEDGER
09/11/2014
---