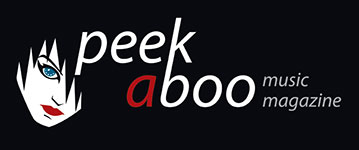 like this cd review
---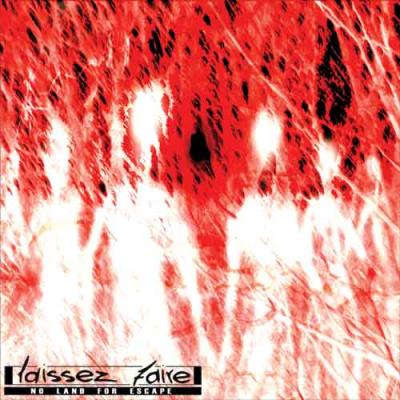 LAISSEZ FAIRE
No Land for Escape
Music
•
CD
Indie
•
New wave
•
Post Punk
•
Rock
[76/100]

Echozone
24/08/2011, Didier PIETERS
---
"No Land for Escape" is the first album of the Greek band Laisser Faire (Thessaloniki), formed in 2003.
No toxic beats, heavily distorted, ultra aggressive vocals, dark synths and more of that addictive stuff this time … Why not, you ask? Should you even read on? Well yeah, I think so … That's if you're interested in good songs, exciting guitars, catchy male and female vocals and fine craftsmanship. "No Land for Escape" offers a fine contemporary mix of late eighties and early nineties music.
Comparisons with other bands is usually a rather dangerous activity but hey, danger makes me feel alive … so here we go: I hear echoes of Red Temple Spirits, Lush, Ikon, The Comsat Angels, Perverted by Desire and even Skeletal Family, largely depending on who's singing: Helen Kazatza or Alex Milkidis.
The songs? If I had to choose a single it would be the "Lush"ious "Electrify". "Make Me Glow" is the twinkling star in the land of no escape and also "Things We Never Shared" and "Blind" are above average. "Escape" is worth your attention because of the exquisite guitars near the end of the song. Yummy!
Indie rock, post punk, new wave, independent post wave … Who cares? I played this CD about 10 times over the last 2 weeks. Maybe that's what you really need or want to know?
"No Land for Escape" is no masterpiece, it is the promising debut album of a talented Greek band! An album that should open some (international) doors. I, for one, am looking forward to their next album. Hopefully it doesn't take them another 8 years …
Laissez Faire? Sure …
Didier PIETERS
24/08/2011
---
"No Land for Escape" is de debuut-CD van het Griekse Laissez Faire (Thessaloniki), dat al bestaat sinds 2003. Het label van dienst is Echozone.
Deze keer geen toxische beats, ijzige stemmen straight out of hell, inkzwarte synths en meer van dat lekkers. Wel sterke songs, opwindende gitaren, catchy male en female vocals en degelijk vakmanschap. Het betere werk van vooral de jaren tachtig en de jaren negentig in een eigentijds jasje. "No Land for Escape" is een aangename CD en dat is nu eens niet sarcastisch of neerbuigend bedoeld!
Vergelijken met andere groepen is steeds een riskante onderneming maar af en toe eens gevaarlijk leven moet kunnen, toch? Ik hoor vage en minder vage echo's van Red Temple Spirits, Lush (eerste nummer), Ikon, The Comsat Angels, Perverted by Desire en zelfs Skeletal Family, onder andere afhankelijk van wie er zingt. Dat is nu eens Helen Kazatza, dan weer Alex Milkidis.
De songs? Het vlotte "Electrify" heeft een hoog Lush-gehalte en zou ik persoonlijk kiezen als single. "Make me Glow" gloeit als geen ander nummer op deze CD en ook "Things We Never Shared" en "Blind" overstijgen de grauwe middelmaat. "Escape" krijgt tot slot nog een eervolle vermelding voor de exquise gitaarpartij naar het einde van het nummer toe!
Indie, post punk, new wave, independent post wave … Who cares? Deze CD heeft al een keer of 10 opgelegen de laatste 2 weken. Dat is misschien wat u echt moet of wilt weten?
"No Land for Escape" is geen sublieme plaat, geen meesterwerk, wel het veelbelovend debuut van een talentrijke Griekse band. Een CD die wat mij betreft best wel wat (internationale) deuren mag openen … Haal uw portemonnee dus nog maar eens boven! Ik kijk alvast uit naar hun volgend album!
Laat ze maar doen, die Grieken!
Didier PIETERS
24/08/2011
---