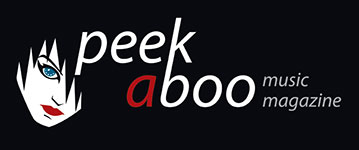 like this cd review
---
TAIFUN
Trondheim
Music
•
CD
Indie
•
Rock
[63/100]

Honest House
22/08/2011, Bernadette ALLAERT
---
The data of the record Trondheim contains keywords which can be acted with a few clues. I am referring to the game 'Give Us A Clue', where titles of songs, books, theatre plays or movies are guessed by a panel of players based on the mime and the improvisational talent of a fellow player. No – this review has not the intention of being a caricature, but listening to Trondheim I am forced to think of one of the standard hints that the players of the game can suggest: sounds like... and – this record sounds like: the thirteenth in the dozen.
What you hear is: a lot of guitar, quite solid guitar, and the standard rhythm of the drums. Through all of this: voices. Sometimes the songs fade down, the tempos slow down and then again it goes loud and hard. At no time am I surprised. Being surprised is not the only criterion to value music, but let the umpteenth performance of the umpteenth version of a familiar general rock concept at least astonish. But that is also not the case. Unfortunately.
Although I cannot think of decisive musical arguments, I have to encourage this band, in all fairness. These musicians need a growing process and they are quite welcome to it.
Bernadette ALLAERT
22/08/2011
---
De gegevens van de plaat Trondheim bevatten trefwoorden die met enkele aanwijzingen kunnen worden uitgebeeld. Ik denk hierbij aan het spelletje Hints, waarbij je aan de hand van de mimiek en het improvisatietalent van een medespeler, de titels van liedjes, boeken, theaterstukken of films probeert te raden. Neen, ik maak van deze bespreking geen karikatuur, maar ik moet bij het beluisteren van Trondheim de hele tijd denken aan één van de standaardhints die de spelers van het spel elkaar kunnen aangeven: klinkt als, … En deze plaat klinkt als: de dertiende in het dozijn.

Wat je hoort is: veel gitaar, nogal stevige gitaar en de standaardritmes van een drum. Daar doorheen: stemmen. Soms verstillen de nummers, vertragen de tempo's, en dan gaat het weer luid en hard. Ik word op geen enkel moment verrast. Verrassing is niet het enige criterium om muziek te beoordelen, maar laat de zoveelste uitvoering van de zoveelste versie van een algemeen vertrouwd rockconcept dan op zijn minst verbluffen. Maar ook dat gebeurt niet. Helaas. Niettegenstaande ik geen doorslaggevende muzikale argumenten kan bedenken, gebiedt de eerlijkheid mij om deze groep welgemeend aan te moedigen. Deze band heeft namelijk een groeiproces nodig. En dat gun ik ze van harte.
Bernadette ALLAERT
22/08/2011
---