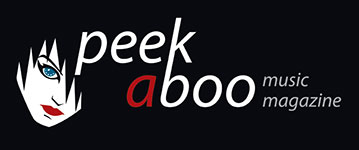 like this cd review
---
THE FEELIES
Here before
Music
•
CD
Indie
•
Rock
[82/100]

19/06/2011, Didier BECU
---
Some people still think that "Crazy rhythms" (released in 1980 on Stiff Records) is one of the finest debut albums ever and this band from Haledon, New Jersey paved the path for many college rockbands, and to some they are even one of the first indie bands ever. Even more, this band, that's named after some fictional entertainment device, has been described in Huxley's "Brave new world" and is seen by REM as their major influence.
Million, Mercer, Sauter, Demeski and Baumgartner never really got famous and at the end of the 80's they decided to call it a day, but everything comes back as they say, and so do The Feelies. Since 2008 they're back on the road which brought them on stage with Sonic Youth and even an appearance at the well respected All Tomorrow's Parties Don't look back series which made them replay (of course!) that debut.
Three years later we finally hear their newest album "Here before". The most stupid question that can be asked is of course, if they have topped their debut or not. You don't even have to take a look any further to see the answer, but the thing is "Here before" captures that same sound which made them "famous".
They tried nothing new on here, just stick to their old sound. This album could have been made 20 years ago, it's definitely a worthy fifth album.
"Nobody knows" immediately reveal their jingle-jangle sounds, where nothing sounds perfect but it's just that imperfection which makes them great, just like their big example: The Velvet Underground. You don't even have to be that much of a music connoisseur to hear Reed's influences in "On and on". There's even some place for melancholy as "Again today" kind of shows similarities with The Go Betweens or The Triffids.
"Here before" won't be labelled as a great album but it's an album made by a great band who haven't forgotten their roots and that makes it a very welcome release.
Didier BECU
19/06/2011
---
Sommige mensen drijven het zo ver om te stellen dat "Crazy rhythms" uit 1980 één van de beste debuutplaten ooit is. Of we deze plaat die destijds op Stiff werd uitgebracht met deze titel gaan bekleden is een andere vraag maar toch is het zo dat deze groep uit Haledon, New Jersey de weg voorbereid heeft voor de zogezegde collegebands en daardoor worden ze, niet geheel onterecht, één van de eerste indie bands ooit genoemd.
Meer zelfs, deze Amerikanen die hun naam uit Huxley's "Brave new world" haalden, worden door de heren van REM aangehaald als hun grootste invloeden. En jawel, we horen al wat sommigen luidop zitten te denken
Million, Mercer, Sauter, Demeski and Baumgartner hebben nooit eigenlijk van de succestaart mogen proeven want ze waren eerder zo'n bandje die steeds goede recensies kreeg maar wel geen mensen vond die hun spullen wilden kopen. En zo geschiedde het dat deze mensen er eind jaren '80 de brui aan gaven.
Omdat tegenwoordig alles terugkomt is dat ook het geval met deze Feelies en sinds 2008 zijn deze heren terug op de baan waarbij ze zowel aan de zijde van Sonic Youth stonden, alsook de genodigden waren van de prestigieuze All Tomorrow's Parties-Don't look back series waar ze dus (hoe kan het ook anders!) hun debuut speelden.
Drie jaar na de reünie perikelen is er dus nu eindelijk het nieuwe album. Een vraag die meteen kan (en zal) worden gesteld is of deze "Here Before" het debuut evenaart of niet en omdat je op stomme vragen geen antwoord moet geven weet je meteen ook dat dit dus niet het geval is.

Maar wat wel een goede zaak is, is dat op deze vijfde plaat het oorspronkelijke geluid behouden blijft die hun in de eerste plaats beroemd (nou ja!) gemaakt heeft.
Eigenlijk werd hier besloten om niets nieuws uit te proberen maar gewoon trouw te blijven aan het oergeluid waardoor het aanvoelt of deze plaat net twintig jaar geleden kon zijn uitgebracht.
"Nobody knows" onthult meteen dat jingle-jangle gevoel dat nooit perfect klinkt en het is net dat wat hun zo groots maakt als hun grote voorbeelden: The Velvet Underground.
Je hoeft eigenlijk zelfs niet zo veel af te weten van muziek om de invloeden van Lou Reed (of is het nu Cale?) uit "On and on" te gaan halen.
Er is zelfs plaats voor een vleugje melancholie waardoor Again today" aardig in de buurt komt van grootheden als The Go Betweens of The Triffids.
"Here before" zal nooit de geschiedenis ingaan als een grote plaat maar het is wel een plaat van een grootse roep die zijn roots niet verloochend heeft wat deze plaat tot een aangename verademing maakt.
Didier BECU
19/06/2011
---