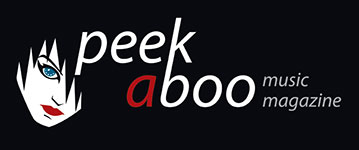 like this cd review
---
MESH
An Alternative Solution
Music
•
CD
Electro
•
Pop
•
Synth Pop / Electro Pop
[80/100]

Dependent
19/06/2011, Dennis OHRT
---
Approximately one and a half years after 'A Perfect Solution', Mesh come up with an 'Alternative Solution'. This release, a remix album of the original album, pays homage to the original, not only in the title but the cover has a reference as well. The original cover has been turned into a kind of nightlife version.
Unlike certain other remix efforts, Mesh went the 'ask a friend for a helping hand'-way resulting in a very diverse journey through the worlds of electronic sounds. The whole remix album is presented in the exact same order as the original album. Zeromancer kick off the first CD with a club friendly mix of 'If We Stay Here' and Portion Control close with an almost deconstruction mix of 'The Bitter End'. Amongst others, you get mixes by Assemblage 23 and the omnipresent Daniel Myer. A true gem for me, is the absolutely fantastic synthpop mix of 'It's So Hard' by Iris feat. Julia Beyer, perfect from beginning to end! Parralox manage not only to sound like themselves and Mesh, but they also offer a lovely little tribute to Men Without Hats (listen to the mix and you know what I mean).
In addition to the complete album remixed, you get bonus tracks on the second disc. Some were already released on previous singles from 'A Perfect Solution', if you haven't bought them so far, you'll get a nice overview. Especially recommended is the alternative mix of 'Hold & Restrain" by Olaf Wollschläger and the early EBM meets analogue synthpop mix of 'The Bitter End' by Celluloide. All in all, I was quite surprised how many bands managed to give the tracks a different perspective without totally removing the original quality of the material. Pretty rare these days when it comes to remixing!
Dennis OHRT
19/06/2011
---