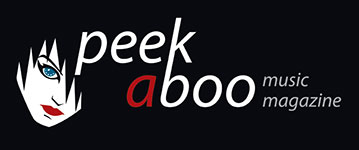 like this vinyl review
---
RISK RISK
This is 1983
Music
•
Vinyl
Electro
•
Pop
•
Synth Pop / Electro Pop
[93/100]

Astro Chicken Records
01/06/2011, Jacky MAZIN
---
RISK RISK is an oldschool project. In the bio, they state that only analog synthesizers and hardware sequences were used in production.
To be completely honest I'd never heard about the band before... and after some listenings to 'THIS IS... 1983' I can tell you that it's really the sound I've been waiting for! ;) Heavy basslines and minmal beats like it was the 80's. It reminds me of bands like DEVO, RATIONAL YOUTH or early ULTRAVOX. Even if the perfect sound palette for me is a mix of analog and digital synthesizers, I have to say that RISK RISK sounds really DELICIOUS! This debut album sounds like TELEX at their best.
Perfect and simple melodies with a cold monophonic voice... which is a sort of spoken style à la JOHN FOXX.
'Are we on air?' 'Steetwalks' 'Wake up' 'Riders in the night' and 'Dancer in the dark' are the best tracks.
The result is 10 songs of the finest electronica. A sort of 'rendez-vous' with the 80's. A trip through the past and a perfect 'Electropop' album for driving your car through the airways at night.
The final part of 'Imagination' is the ideal outro giving you the lust to start again!
So 'Adventures in modern lifestyle' and the answer 'Are you on air?' is...Yes! Sure... Keep it up!
Jacky MAZIN
01/06/2011
---