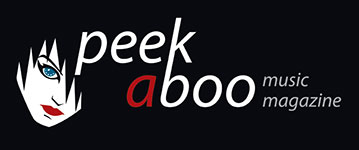 like this cd review
---
DIGICORE
Without freedom
Music
•
CD
Electro Rock
•
Industrial
•
Metal
[71/100]

Armalyte
28/05/2011, Didier BECU
---
What happens if a bunch of guys are in love with Discharge, Atari Teenage Riot and Pitchshifter? Well, of course they form a band but you can guess that the music they're making isn't exactly for pussies. No, this is punk. Well, not the kind of punk made for rich teenagekids who want to ride their skateboards, but the kind of punk that is noisy and contains a lot of metallic guitars. Remember, we mentioned mr. Alec Empire as an inspirer!
Digicore comes from York and are formed by vocalist Danny Carnage, guitarist S-73, bassist Matt Bastard and drummer Cell. After having won some battle of the bands-contest (why is everybody doing that sort of crap?) and touring England, these riot guys present you their debut and it's a blast. Indus metal that contains hardcore-elements, Nine Inch Nails-indus beats and an energy that we can only remember from the days we were listening to John Peel when he put on Headcleaner or Napalm Death.
Yeah, it's brutal and no, it's not the kind of record we would recommend if you want to have your afternoon tea in the garden (does that sound punk?) but it kicks ass. Even if we don't count the female factor we would even say they're as good as Ambassador 21.
Didier BECU
28/05/2011
---