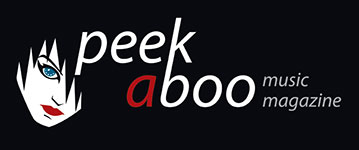 like this cd review
---
CORDE OBLIQUE
A Hail Of Bitter Almonds
Music
•
CD
Neoclassical
•
Neofolk
[70/100]

Prikosnovénie
25/05/2011, Ward DE PRINS
---
The neoclassical, meditteranean folk of Corde Oblique always has an ambiguous effect on me. First you have the brilliant instrumental part where you can lick your fingers, even so in this latest creation by Riccardo Prencipe and his ensemble; with pretty, melancholic guitar-, piano- and violin-virtuality. On the other hand however, the vocals too often sound ultra-sweet, too sweet, despite the beauty and purity of the voices.
This "A Hail of Bitter Almonds" contains these same sugar sweet vocals, that are only in a few songs omitted. More than half the time however, Riccardo succeeds in making me forget this minor disappointment and I truly enjoy the beautiful instrumental orchestrations, such as "Arpe di Benevento" where singer Floriana Cangiano may add some beautiful, heavenly voices.
As usual, all songs have a high level. Highlight for me is "Crypta Neapolitan" where the combination of the voices of Caterina Pontrandolfo and Spyros Giasafakis (Daemonia Nymphe) is magnificent.
The last song, "Su Un Dipinto Di Giovanni Bellini" (On a painting by Giovanni Bellini), Riccardo allows us a last time to enjoy the beautiful guitar virtuosity in beautiful harmony with melancholic violin and the serene voice of Floriana.
Great album, but what else do you expect from a prikosnovénie release?
Ward DE PRINS
25/05/2011
---
De neoklassieke zuiderse folk van Corde Oblique heeft steeds een tweeledig effect op me. Enerzijds heb je het briljante instrumentale deel, waar je ook bij deze laatste creatie van Riccardo Prencipe en zijn decipelen je vingers kan aflikken bij mooie, melancholische gitaar-, piano & viool-virtualiteit. Anderzijds is er evenwel de zang, die ondanks de mooiheid en zuiverheid van de stemmen me al te vaak een vergelijking met zeemzoeterige hitjes opdringt.
Ook deze "A Hail Of Bitter Almonds" bevat deze suikerzoete zang, die slechts op een paar nummers achterwege wordt gelaten. Meer dan de helft van de tijd slaagt Riccardo er echter in om dit zoetgevooisde langs me neer te leggen en te genieten van de instrumentale pracht, zoals op "Arpe di Vento" waar zangeres Floriana Cangiano het mooi weer mag uitmaken.
Alle nummers hebben een hoog niveau, zoals we dat ook van deze man gewoon zijn. Uitschieter voor mij is "Crypta Neapolitana" waarop de combinatie van stemmen van Caterina Pontrandolfo en Spyros Giasafakis (van Daemonia Nymphe) wonderbaarlijk schoon is.
De afsluiter "Su Un Dipinto Di Giovanni Bellini" (Op een schilderij van Giovanni Bellini) laat ons een laatste maal van het wondermooie gitaarspel van Riccardo genieten, in prachtig samenspel met melancholische viool en de mooie stem van Floriana.
Mooie plaat, maar ja, wat verwacht je anders van een prikosnovénie release?
Ward DE PRINS
25/05/2011
---