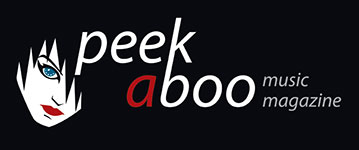 like this cd review
---
VERNEY 1826
The Ghosts Of Yesterday
Music
•
CD
Dark Ambient
•
Industrial
•
Neoclassical
•
Neofolk
[79/100]

Lichterklang
14/12/2015, Didier BECU
---
The purpose of Verney 1826 is simple: creating sad, musical landscapes. It is difficult to categorize Lionel Verney's music, but his neo-folk style consists of baroque, film music, gothic ambient, folk noir and of course dark wave. What started as a hobby, has become one of the better dark wave bands of the moment.

The Ghosts Of Yesterday already is the ninth (!) album by Verney 1826, and that in less than six years. Many groups would lose quality at such a pace, but that is never the case with Lionel Verney who wrote all the songs and was assisted by a whole range of musicians (Miyuki Day, Bjarkan Ar Var Alda, Sven Phalanx, Robert Massaglia, Nick Trichel and Ivo R.).

Seventeen songs are included on the CD and despite the fact that they all have a very different style, they all have one common factor as well: beauty.

Roma Est Aertana contains a German narration which sounds somewhat experimental. It is an intro that can go in all sort of directions, and that is what actually happens. That is also the reason why this album is so beautiful, poignant and above all so interesting. The intro is followed by The Oracle Of Delphi, quiet electronics that can be compared to the Kirlian Camera sound from the 90s, something you can also hear in Todesahnung and the reason is the divine voice of Miyuki Day!

Queen Of Hearts is traditional neo-folk; sometimes the songs are a bit experimental, sometimes neoclassical (Oh You, Sad Cypress), then dark industrial (The Voice Of Reason), or neo-folk as in the early Ordo Rosarius Equilibrio days (The Seven Seas Of Ice ), a simple accordion song (Promised Land) or even a bit more poppy as in Calvin's Schatten, reminiscent of Deine Lakaien.

You see, the album by Verney 1862 sounds very varied, The Ghosts Of Yesterday is ther proof that listening to music can become an adventure!
Didier BECU
14/12/2015
---
Het doel van Verney 1826 is simpel: het creëren van trieste, muzikale landschappen. Het is moeilijk om een stijl te kleven op de muziek die Lionel Verney maakt, wel kunnen we stellen dat zijn neo-folkstijl bestaat uit: barok, filmmuziek, gothic ambient, folk noir en natuurlijk ook darkwave. Wat als een hobbyproject begon, is uiteindelijk uitgegroeid tot één van de betere darkwavebands van dit moment.
The Ghosts Of Yesterday is ondertussen de negende (!) plaat van Verney 1826, en dat op amper 6 jaar tijd. Heel wat groepen verliezen bij zo'n tempo wel eens de kwaliteit uit het oog, maar dat is nooit het geval met Lionel Verney die alle nummers zelf schreef, maar zich liet bijstaan door een hele resem topmuzikanten (Miyuki Day, Bjarkan Ar Var Alda, Sven Phalanx, Robert Massaglia, Nick Trichel en Ivo R.).
Zeventien nummers staan er op deze cd en ondanks het feit dat ze een zeer diverse stijl hebben, bindt ze één gemeenschappelijke factor: schoonheid.
Roma Aertana Est klinkt wat experimenteel met een in het Duits gesproken tekst. Het is een intro waarmee je alle richtingen uit kan en dat doet Verney 1826 ook. Dat is dan ook de reden waarom deze plaat zo bloedstollend mooi, aangrijpend en vooral interessant klinkt. Het wordt meteen gevolgd door The Oracle Of Delphi, rustige elektronica die te vergelijken is met het Kirlian Camera-geluid uit de jaren 90, dat hoor je ook in Todesahnung en daar zit de goddelijke stem van Miyuki Day voor iets tussen.
Queen Of Hearts is traditionele neo-folk, Soms zijn de nummers experimenteel, dan weer neoklassiek (Oh You, Sad Cypress), dark industrial (The Voice Of Reason), neo-folk zoals de vroegere Ordo Rosarius Equilibrio (The Seven Seas Of Ice), een eenvoudig accordeonlied (Promised Land) of gewoon iets meer poppy zoals In Calvins Schatten dat wat aan Deine Lakaien doet denken.
Je merkt het, Verney 1862 is een band die zeer gevarieerd klinkt, The Ghosts Of Yesterday heeft dan ook alle redenen om als luisterplaat te worden gecategoriseerd. Subliem!
Didier BECU
14/12/2015
---