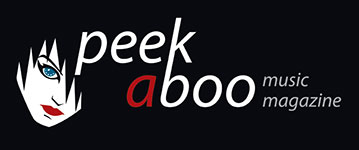 like this article review
---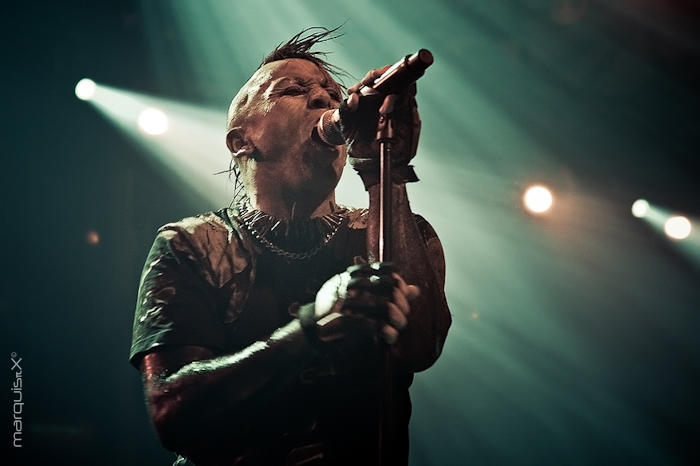 ERK AICRAG (HOCICO & RABIA SORDA)
Ten Albums That Changed My Life
Article
Electro
13/12/2015, Britta Tabrit
---
Wouldn't it be interesting to know which albums influenced the work of Erk Aicrag, frontman of the two successful bands Hocico and Rabia Sorda? Erk agreed on sharing with you his personal top 10!
Don't know whether these changed my life or not, but I like them a lot…. Here we go…
1. MASSACRE 68 - No Estamos Conforme
A very angry album full of truth and probably the one that best exposes the corruption and alienation in Mexico. It describes very goodthe life in the streets of Mexico City. They only made this album and split up afterwards, but they made the most iconic album of the punk-music in Mexico and left a great landmark in the underground musical scene.
2. NEW ORDER - Technique
Great pop tunes that put a smile on me every time I listen to them. I used to call the local radio show to ask them to play Round and Round.
3. CAIFANES– Caifanes
A great rock pop album with a Mexican touch. Great songs that still speak to me, and probably to everyone of my generation.
4. SUICIDAL TENDENCIES – Suicidal Tendencies
One of the best punk-music albums ever released, I got to know this band through a friend in Chicago who sent me a tape and I just fell in love with the energy and the message of the songs.
5. SKINNY PUPPY - Ain't it Dead Yet
In general, I enjoy live albums of the bands I like and this one caused a big impact on me right before I started making music. This album is probably responsible for the fact that Hocico is around. We already started to make music back in 1988. but as we saw this live show on VHS... we just heard that internal voice saying: let's start a fucking band!
6. LARD - The Last Temptation Of Reid
Pure magic. This is a great album, made by great musicians, The vocals of Jello Biafra are a killer! I hope that one day, Jourgensen and Biafra will get together to make another Lard album.
7. LEATHER STRIP - Underneath The Laughter
A masterpiece by Mr. Larsen. Leaether Strip always was a big influence to us and at times we took most of the inspiration from their songs. This album represents a peak in his career in my opinion, just great songs full of meaning and killer beats.
8. CAT RAPES DOG - Maximum Overdrive
This album literally blew our minds out. Back in 1988, we had this great radio show in Mexico City, called Con Los Pelos De Punta, and the night they played Speeding Jesus we got instantly hooked to the fast and aggressive sound of this Swedish fellows.
9. THE CHAMELEONS - Script of the Bridge
The melodies on this album are really eternal. I discovered it only some years ago, but it forever stays in my life.
10. MINISTRY - In Case You Didn't Feel Like Showing Up
This live album is brutal as hell, for me it is the most intense live album ever made. The songs sound even more violent than the studio recordings. I love it. I head bang every time I listen to it. Wish I could have seen them live back then, because the line up of that tour was simply perfect.
https://m.facebook.com/hocicoofficial/
https://m.facebook.com/rabiasordaofficial/
Britta Tabrit
13/12/2015
---
Zou het niet interessant zijn om te weten welke albums het werk van Erk Aicrag, de frontman van Hocico en Rabia Sorda, hebben beïnvloed? Erk geeft je zijn persoonlijke top 10!

Ik weet niet of deze platen mijn leven hebben veranderd of niet, maar ik hou zeer veel van ze…

1. MASSACRE 68 - No Estamos Conforme
Een zeer agressief album, vol waarheid en waarschijnlijk de plaat die het beste de corruptie en de vervreemding in Mexico blootlegt. Ze beschrijft zeer goed het leven in de straten van Mexico-Stad. Ze maakten alleen maar dit album en stopten daarna. En toch maakten ze het meest iconische album uit de Mexicaanse punkmuziek en dat is zonder twijfel een grote mijlpaal in de ondergrondse muziekscène.

2. NEW ORDER – Technique
Fantastische popdeuntjes die mij telkens doen glimlachen als ik ze hoor. Ik belde steeds naar de lokale radio om te vragen of ze Round and Round wilden spelen.

3. CAIFANES - Caifanes
Een fantastische poprockplaat met een Mexicaans tintje. Geweldige nummers die nog steeds veel voor mij betekenen, en waarschijnlijk voor iedereen van mijn generatie.
4. SUICIDAL TENDENCIES - Suicidal Tendencies
Een van de beste punkalbums die ooit zijn uitgebracht, ik leerde deze band kennen via een vriend uit Chicago die me een tape stuurde. Ik werd verliefd op de energie en de boodschap van deze songs.

5. SKINNY PUPPY – Ain't It Dead Yet
In het algemeen geniet ik van live-albums van bands die ik leuk vind. Maar deze plaat had een grote impact op mij. Ze is waarschijnlijk ook de reden waarom we met Hocico zijn begonnen in 1988. Nadat we deze liveshow op VHS zagen, zei er een stem in ons hoofd: laten we verdomme ook een groep beginnen!.

6. LARD - The Last Temptation Of Reid
Pure magie. Dit is een geweldig album dat is gemaakt door grote muzikanten, de zang van Jello Biafra is dodelijk! Ik hoop dat op een dag Jourgensen en Biafra weer bij elkaar komen om een ander Lard-album op te nemen.
7. LEATHER STRIP - Underneath The Laughter
Een meesterwerk van de heer Larsen. Leaether Strip had altijd een grote invloed op ons, en soms kwam de inspiratie voor een groot deel van zijn liedjes. Dit album is, volgens mij toch, een hoogtepunt in zijn carrière. Gewoon een plaat vol geweldige liedjes met betekenis en sublieme beats.
8. CAT RAPES DOG - Maximum Overdrive
Dit album blies ons in 1988 letterlijk van onze stoel. We hadden toen nog de geweldige radioshow Con Los Pelos De PuntaCin Mexico City. Op een nacht speelden ze Speeding Jesus en we raakten meteen verslaafd aan het snelle, agressieve geluid van onze Zweedse kameraden.
9. THE CHAMELEONS – Script Of The Bridge
De melodieën op dit album zijn eeuwig. Ik ontdekte het pas enkele jaren geleden, maar het zit voor altijd in mijn leven.

10. MINISTRY - In Case You Didn't Feel Like Showing Up
Dit live album is brutaal als de hel, voor mij is dit het meest intense live-album dat ooit is gemaakt. De nummers klinken nog gewelddadiger dan op de studioversie. Ik hou ervan. Elke keer als ik er naar luister, word ik bang. Ik wilde dat ik het destijds live had kunnen zien, gewoon omdat de line-up van die tour gewoon perfect was.
https://m.facebook.com/hocicoofficial/
https://m.facebook.com/rabiasordaofficial/
Britta Tabrit
13/12/2015
---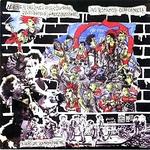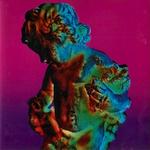 ---