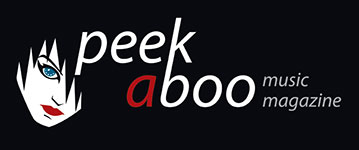 like this cd review
---
INNERWOUD
Mirre
Music
•
CD
Ambient
•
Drone
•
Neoclassical
[90/100]

ConSouling Sounds
13/12/2015, William LIÉNARD
---
Consouling Sounds in Ghent mailed us a download of the album Mirre by Innerwoud, the solo project of Pieter-Jan Van Assche, who creates a whole separate world of sounds and colours with his double bass. The instrument is often used in drone productions,
but in this case the tracks are made with only one double bass and that's very special. Pieter-Jan Van Assche was inspired by traditional music from Iceland and Canada, which may explain the dark side of his compositions. He was previously a member of the Ghent quartet Zura Zaj and was involved in the neoclassical project Ana Barii. With a little luck you saw Innerwoud in a Flemish concert hall in the past months, and in that case you may have been as surprised as we were when hearing the unique sound of this one man band.
The double bass in a relatively young instrument. It stems from the viola da gamba family and was built in 1792 in its current form. The Italian composer Giovanni Bottesini (1821-1889) is known as the Paganini of the Double Bass, because he not only wrote music for the instrument, but he also played the instrument during the intervals of his operas. In the German speaking countries, Karl Ditters von Dittersdorf (1739-1799) brought the double bass to the attention of the public. In the twentieth century the bass was introduced in jazz music, and e.g. Charles Mingus was a great virtuoso on the instrument.
You can never ignore the classical origin of the double bass during a musical performance by Innerwoud. In terms of technique, he stays very close to the way the instrument is used in this environment. His music often sounds like a drone, and that is a nice asset that makes him appealing to an audience that is familiar with that sound in other genres. But that doesn't mean that Pieter-Jan Van Assche makes crossover music, rather dare we situate him between young contemporary composers and musicians who have the ambition to dust off classical music and give it a place in their own time, which is urgently needed to allow the genre to survive, and which was the place of classical music before the invention of the gramophone record.
You can listen indefinitely to this album without getting bored, which is the result of the diversity and richness of the compositions, but also of the retained voltage which Innerwoud generates excellently. In Dar the musician takes his time with deep and long strokes. The melody is running in circles like a new day which is reluctant to start. Dark clouds drift slowly by and the sun keeps hidden behind the horizon, and only halfway through the composition the tempo accelerates with heavier and short bursts, but the emerging fireball is obscured again and fails to break through. The double bass roars and vibrates, but to no effect, because this is a dark day, again with extended bass lines as a wistful resignation.
Nachtkus sounds darker, with deep and very deep drones over which a less dark melody is laid, followed by lingering drones that suggest loneliness and melancholy. A quiet and minimalist composition for sleepless nights and dark thoughts. The relatively short title track Mirre sounds dark and tidy at the same time, but the quietly skipping percussion is abandoned for buzzing synths that contrasts nicely with the dark bass sounds that follow: a track that evolves from emphatically and semi-religious to subdued and peaceful.
With 15 minutes, Sterveling is not only the longest, but also the most minimalist track on this album. The drones are buzzing peacefully, repetitive and without haste as a long and dreamy prelude to a quiet melody that takes the lead halfway, understated and unobtrusive, and silently disappears into the humming and softly droning soundscape. We think of the dark organ drones of Anna von Hausswolff from her recent album The Miraculous, but Innerwoud stretches the sounds quite a bit more, with soft creaking noise in the final phase, wind-like noise and dark drones that come to the fore in a very emphatic way, before languishing in total silence.
In these four compositions, Innerwoud creates a unique and intriguing universe of dark, minimalist, atmospheric and sometimes neoclassical sounds. There is only one word for this debut album: wonderful.
Tracklist:
1 Dar
2 Nachtkus
3 Mirre
4 Sterveling
INTERVIEW INNERWOUD
https://www.youtube.com/watch?v=BMqgI9KQZ8c
https://innerwoud.bandcamp.com
http://consouling.be
William LIÉNARD
13/12/2015
---
Van Consouling Sounds in Gent ontvingen we een download van het album Mirre van Innerwoud, het soloproject van Pieter-Jan Van Assche, die met zijn dubbele bas een heel aparte wereld van geluiden en kleuren tevoorschijn tovert. Het instrument wordt vaker gebruikt in droneproducties, maar in dit geval gaat het om tracks dit uitsluitend met de dubbel bas zijn gemaakt en dat is heel bijzonder. Pieter-Jan Van Assche laat zich voor zijn composities inspireren door traditionele muziek uit IJsland en Canada, wat wellicht de donkere kant van zijn composities verklaart. Hij was eerder lid van het Gentse kwartet Zura Zaj en was betrokken bij het neoklassieke project Ana Barii. Met een beetje geluk kon u Innerwoud in de voorbije maanden aan het werk zien in een Vlaamse concertzaal en dan was u wellicht net zoals wij verrast over het unieke geluid van deze eenmansformatie.
De dubbele bas in een vrij jong instrument. Het stamt uit de viola da gamba-familie en het werd in z'n huidige vorm voor het eerst in 1792 gebouwd. De Italiaanse componist Giovanni Bottesini (1821-1889) wordt de Paganini van de Dubbele Bas genoemd, want hij componeerde niet alleen uitvoerig voor het instrument, hij speelde er ook vaak op tijdens de pauzes van zijn opera-uitvoeringen en later verzorgde hij er zelfs solovoorstellingen mee. In de Duitstalige landen bracht Karl Ditters von Dittersdorf (1739-1799) de dubbele bas onder de aandacht van het publiek en ook hij componeerde voor het instrument. In de twintigste drong de dubbele bas door in de jazzmuziek, o.a. Charles Mingus was een virtuoos op het instrument.
De klassieke oorsprong van de dubbele bas kan je in de muziekuitvoering van Innerwoud moeilijk wegdenken. Qua techniek sluit hij nl. zeer nauw aan bij de manier waarop het instrument in dat milieu wordt gebruikt. Dat het vaak klinkt als wat we tegenwoordig drone noemen, is een leuke bijkomstigheid, die hem aantrekkelijk maakt voor een publiek dat weinig voeling heeft met of gewoon wars is van klassieke muziek. Dat wil niet zeggen dat Piert-Jan Van Assche crossover-muziek maakt, eerder durven we hem situeren tussen jonge hedendaagse componisten en muzikanten die de ambitie hebben om de klassieke muziek af te stoffen om ze een plaats te geven in de eigen tijd, wat dringend nodig is om het genre te laten overleven, maar wat ook altijd de plaats van klassieke muziek is geweest vóór de uitvinding van de grammofoonplaat.
Naar Mirre kan je oneindig lang luisteren zonder dat de tracks gaan vervelen. Het heeft te maken met de veelzijdigheid en de rijkdom van de composities, maar ook met de ingehouden spanning die Innerwoud op een voortreffelijke manier opwekt. In Dar neemt de muzikant een heel lange aanloop met diepe tonen en lange strijkbewegingen. De melodie draait rondjes alsof een nieuwe dag maar niet wil beginnen. De donkere wolken drijven langzaam weg, maar de zon houdt zich voorlopig schuil achter de horizont en pas halfweg de compositie komt er schot in de zaak. Het tempo gaat omhoog met heftigere en korte aanzetten, maar de opkomende vuurbol wordt aan het zicht onttrokken door weer nieuwe wolkenformaties en slaagt er niet in om door te breken. De dubbele bas ronkt en vibreert met korte stootjes, maar het haalt weinig uit want dit wordt een donkere dag, opnieuw met langere baslijnen als een weemoedige overgave.
Nachtkus klinkt een flink stuk donkerder met diepe en zeer diepe drones waarover een iets minder donkere melodie wordt gelegd, gevolgd door slepende drones die eenzaamheid en melancholie suggereren. Een rustige en minimalistische compositie voor slapeloze nachten en donkere gedachten. De vrij korte titeltrack Mirre klinkt aanvankelijk donker en opgeruimd tegelijk, maar de rustig huppelende percussie wordt verlaten voor zoemende drones die mooi contrasteren met de donkere basgeluiden die erop volgen: een track die evolueert van nadrukkelijk over semireligieus tot gemoedelijk en berustend.
Met 15 minuten is Sterveling niet alleen de langste, maar ook de meest minimalistische track op dit album. De drones zoemen vredig langs en door elkaar, ingetogen, repetitief en zonder haast, een lang en dromerig voorspel voor een rustige melodie die halfweg het voortouw neemt, ingehouden en niet opdringerig, om dan weer geruisloos te verdwijnen in het zoemende en zachtjes ronkende soundscape. We denken aan de donkere orgeldrones van Anna von Hausswolff uit haar recente album The Miraculous, maar Innerwoud rekt de tonen nog een flink stuk meer uit, met in de eindfase zacht krakende noise, wind-achtig geluid en donkere drones die zeer nadrukkelijk op de voorgrond treden alvorens krakend weg te deemsteren in de totale stilte.
In deze vier composities creëert Innerwoud een uniek en intrigerend universum van donkere geluiden, minimalistisch, atmosferisch en soms neoklassiek van snit met het prachtige geluid van een dubbele bas. Er is maar één woord voor dit debuutalbum: wondermooi.
Tracklist:
1 Dar
2 Nachtkus
3 Mirre
4 Sterveling
INTERVIEW INNERWOUD
https://www.youtube.com/watch?v=BMqgI9KQZ8c
https://innerwoud.bandcamp.com
http://consouling.be
William LIÉNARD
13/12/2015
---
---