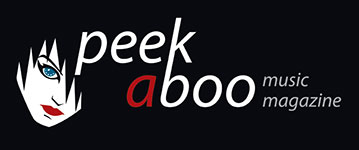 like this digital review
---
PHANTOM CRUX
Synesthesia
Music
•
Digital
Avant-garde
•
Dark Electro
[80/100]

Sacred Realm Records
11/12/2015, Wim GUILLEMYN
---
Synesthesia is the new single that precedes the forthcoming album To Flourish In The Jackal Dawn. Phantom Crux has two members: William Westwater (Fear Incorporated and Voodoo Bible) and Deekstar. Musically, they offer alternative avant-garde music with some dark electronica.
Synesthesia begins with a post-punk intro, but soon gets a rock 'n roll touch. We recognize the distinctive voice of William, that sounds more mainstream as with Fear Incorporated. The song has a nice flow, a great rhythm and a low bass. All ingredients make this single a stunner.
The Fireblight-Blood Moon Mix is ​​the second track on this EP. A sinister-sounding piano forms the framework. We get fine vocal harmonies in the choruses, and the song is all by all quite melodious.
This EP is a perfect appetizer for the album that will be released next year. The two songs are available as a free download on Bandcamp. Anyone who wants to shudder during those dark winter days, has the appropriate soundtrack with this EP.
Wim GUILLEMYN
11/12/2015
---
Synesthesia is de nieuwe single die voorafgaat aan het binnenkort te verschijnen album To Flourish In The Jackal Dawn. Phantom Crux bestaat uit twee leden: William Westwater (Fear Incorporated en Voodoo Bible) en Deekstar. Muzikaal brengen ze alternatieve avant-garde muziek omhultd met darkelectronica.
Synesthesia begint met een postpunkintro. Daarna schiet de song via een rock 'n roll-lijntje op gang. We herkennen de karakteristieke stem van William, die op dit nummer toch iets meer mainstream klinkt dan bij Fear Incorporated. De song heeft een mooie flow, een vrij opzwepend ritme, een lage bass en mooie overgangen. Een geslaagde song.
Fireblight-Blood Moon Mix is de tweede track op deze ep. Een sinister klinkende piano vormt het raamwerk. Daarnaast krijgen we fijne vocale harmonieën in de refreinen. Een vrij melodieuze song.
Deze ep doet het beste hopen voor het album dat volgend jaar uitkomt. De twee nummers zijn gratis te downloaden via Bandcamp. Wie wil griezelen tijdens de donkere winterdagen, heeft met deze ep dus de geschikte soundtrack gevonden.
Wim GUILLEMYN
11/12/2015
---