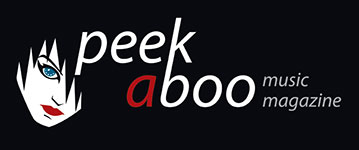 like this cd review
---
NICK CAVE AND THE BAD SEEDS
Skeleton Tree
Music
•
CD
Avant-garde
•
Dark Ambient
•
Dark Pop
[94/100]

Bad Seeds Ltd
11/12/2016, Benny CALUWE
---
Nick Cave was working on his 16th album for sometime time when his 15-year old twin son Arthur died after falling off a cliff near Brighton in July 2015. This life-altering tragedy had an impact on this record. Skeleton Tree is a mournful record, filled with grief. The omnipresent sadness pervades each of the eight songs.
The album kicks of with the lines You fell from the sky, crash-landed in a field near the river Adur. In Jesus Alone, The Bad Seeds paint a desolate landscape. Drones and a haunting flute create a disquieting, dreary atmosphere. It is almost like dark ambient. You believe in God, but you get no special dispensation for that belief now, Cave orates with a wounded voice.
In the pretty Rings Of Saturn and in Girl In Amber, The Bad Seeds support Cave with subtle backing vocals. Musically the record is uniformly sparse, dwelling in deep bassy tones. The Bad Seeds don't shine seperately, each instrument serves the greater whole. In the avant garde jazz track Anthrocene for instance, the nervous drums are barely audible. All the things we love, we lose, Cave warns.
In the rather experimental Magneto, the spectral industrial noise never sounds harsh and it entertwines smoothly with the music, Nick Cave sings about the physical (vomiting in the bathroom sink) and the psychic pains of a mourning father. The urge to kill someone was basically overwhelming, I had such hard blues in the supermarket queues. Another heart breaking supermarket scene in I Need You. Nick barely recognizes his wife who walks pointless in the supermarket with an empty shopping cart. Nothing realy matters when the one you love is gone, he sings with an emotive voice on the verge of breaking down in tears.
The ethereal Distant Sky with its celestial orchestrations, is a duet with the Danish soprano Else Torp.
The album ends with the title track, a song with gorgeous piano leads. Just as in Death Is Not The End, the closing track of Murder Ballads, an album with multiple fictional casualties, we hear some hope in Skeleton Tree. It's allright now, it sounds in the last line of the album, as if Nick Cave has accepted what he has to endure. Acceptance, the first step to move forward.
Benny CALUWE
11/12/2016
---
Nick Cave was al enige tijd aan het werken aan zijn 16e album toen één van zijn tweelingen in de zomer van 2015 nabij hun huidige woonplaats Brighton van een klip viel. De 15 jarige Arthur viel de dood tegemoet. Begrijpelijkerwijs heeft zo een ijngrijpende gebeurtennis een grote impact. Het sombere Skeleton Tree is volgestouwd met verdriet. De 8 songs op het album zijn stuk voor stuk van droefheid doordrongen.
Het album begint met de woorden: "you fell from the sky, crash-landed in a field near the river Adur." In Jesus Alone schilderen The Bad Seeds een desolaat landschap. Drones en een dreigende fluittoon creëren een nare verontrustende sfeer. Het klinkt bijna als dark ambient. "You believe in God, but you get no special dispensation for that belief now" oreert Cave met vermoeide stem.
In het mooie Rings Of Saturn en Girl In Amber ondersteunen The Bad Seeds met subtiele backing vocals. Muzikaal is het album eerder karig. Diepe bastonen nemen de bovenhand. Geen enkele Bad Seed blinkt uit, elk instrument dient het grotere geheel. In de avantgarde jazz track Anthrocene hoor je de nerveuze drums enkel in de verte. "All the things we love, we lose." waarschuwt Cave.
In het eerder experimentele Magneto hoor je een spookachtig industrial geluid. Het wordt nooit hard maar wordt mooi verweefd met de muziek. Cave zingt over de fysieke (kotsen in de lavabo) en psychische pijnen van een rouwende vader. "The urge to kill somebody was basically overwhelming, I had such hard blues down in the supermarket queues." Een ander pakkend supermarkttafereel in I Need You. Cave beschrijft hoe hij amper zijn vrouw herkent als ze doelloos ronddwaalt met een leeg winkelkarretje. "Nothing really matters when te one you love is gone" zingt Cave met brekende stem. Net alsof hij op het punt staat in tranen uit te barsten.
Het etherische Distant Sky is een duet met de Deense sopraan Else Torp. Je hoort er hemelse arrangementen.
Het album eindigt met de titelsong. Een song met een heerlijke pianomelodie. Net zoals in Death Is Not The End dat Murder Ballads - een album met tientallen fictive slachtoffers - afsloot, hoor je in Skeleton Tree een sprankeltje hoop. "It's allright now" klinkt de laatste lijn van het album. Alsof Cave de beproevingen aanvaardt. Aanvaarding is de eerste stap van elk herstelproces.
Benny CALUWE
11/12/2016
---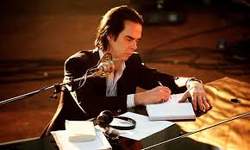 ---