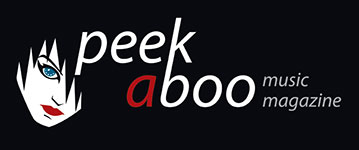 like this cd review
---
DEZ MONA
Book Of Many
Music
•
CD
Belpop
•
Dark Pop
Caroline International
14/03/2019, Tom PLOVIE
---
This seventh Dez Mona album opens with the sound of accordion and crickets. There's definitely a message in that. After three years, in which singer Gregory Frateur participated in dance projects and had to process the exit of fellow musician and double bass player Nicolas Rombouts, clear choices were made. The accordion sound of Roel Van Camp is more prominent, the ambient Summer sound deliberately reveals that the album is recorded in the French Ardèche. It results in a sound that's not too clean and that benefits the authentic character of the album.
In addition to voice and accordion, this Antwerp band is completed with guitar played by Sjoerd Bruil. Multi-instrumentalis Tijs Delbeke provides piano, synths, percussion, beat programming and additional vocals. During each album the group succeeds to preserve their typical Dez Mona sound, no matter the use of different themes or formation of the band. There's pure craftsmanship in that achievement.
This will not be easy listening for everybody, but it pays off – no doubt. There are actually a few cheerful and up-tempo songs ('High Up The Sky' and 'Poppies'). Some catchy melodies are to be found too ('Lament', 'Journey Reunite', 'Darkest Hour'). With the interludes 'Piano' and 'Accordion', both short instrumentals, the listener gets some time to reflect. The main theme of this album is that of war, our Great War. The song titles, as mentioned above, already revealed that. The band particitpated in the GoneWest-project, to commemorate this World War, and even played some of these songs live at the Menin Gate in Ypres.
Frateur got help from Craig Ward (ex-dEUS) in writing the lyrics. The title 'Book of Many' is taken from the last track and very haunting 'Darkest Hour': "Where joy no pose could hold - Was every letter wrote - To Home, to Love, Our Mother, God: A Book of Many to be told.". This almost nine-minute song is one long and elongated cry for hope in dark times. Those very low accordion notes (almost organ!), the warm harmonies, the perfectly timed silences, the catchy chorus of a few aha-ahaas, the evoking voice of Frateur... all ingredients for a Dez Mona cocktail pur sang.
Another kind of darkness can be found in 'Another Kind Of Life'. It sound reminds me of Bowie's last album 'Blackstar'. With the androgynous theme of the song ("Billie was shining, in front of the mirror in his private room, his lips were red, his nail polish too, oh he was shining - another child of life") a connection can be made with the album cover, created by Maryam Najd. It shows the singer Gregory: blindfolded, wrapped in a rescue blanket and wearing red lipstick. Mysterious indeed.
The wonderful ballad 'Skai Blue' is also the title song of the critically acclaimed short film, with the same name, directed by Guido Verelst. The official video clip gives a view on the homely atmosphere in which the album has been recorded, as well as some fragments from the movie itself. The intimate song 'Wolves' is about a lonely man, his empty bottle and the search for the ultimate truth. An accordion solo reflects the nocturnal atmosphere the text evokes.
As the title 'Book of Many' suggests, this album is a collection of many chapters, various characters and atmospheres, a stimulating start and catchy ending, to resume: it's a 'Book' to grab and enjoy for a very long time!
Tom PLOVIE
14/03/2019
---
Met een accordeon en het geluid van krekels, daarmee opent het zevende album van Dez Mona. Dat heeft meteen iets te zeggen. Na drie jaar, waarin zanger Gregory Frateur een zijsprong richting dans maakte en het afscheid van contrabassist Nicolas Rombouts moest verteren, zijn duidelijke keuzes gemaakt. Het accordeongeluid van Roel Van Camp is prominenter aanwezig, het zomers omgevingsgeluid verraadt opzettelijk dat de plaat in de Franse Ardèche is opgenomen. Geen té cleane sound dus, en dat komt het authentiek karakter alleen maar ten goede.
Naast zang en accordeon wordt het geluid van deze Antwerpse band aangevuld met het gitaarwerk van Sjoerd Bruil. Multi-instrumentalist Tijs Delbeke zorgt vervolgens voor piano, synths, percussie, beat programming, alsook extra zang. Hoe de groep er steeds weer in slaagt, met verschillende bezetting en thematiek, die typische Dez Mona-sound te behouden is het bewijs van vakmanschap.
Het zal voor velen geen hapbare brok muziek zijn, maar vertrouw erop: het loont. Er zitten zowaar een paar vrolijk en up-tempo klinkende nummers in ('High Up The Sky' en 'Poppies'). Het risico dat enkele van de catchy melodieën ('Journey Reunite', 'Lament', 'Darkest Hour') een ware oorwurm veroorzaken is reëel. Met de interludes 'Piano' en 'Accordion' krijgt de luisteraar wat ademruimte, want vergis je niet: deze plaat gaat voornamelijk over oorlog, onze Grote Oorlog. De genoemde titels verraadden het al. In kader van het GoneWest-project zong Dez Mona zelfs enkele songs aan de Menenpoort van Ieper. Ongetwijfeld kippenvel voor wie er bij was.
Voor de lyrics kreeg Frateur hulp van Craig Ward (ex-dEUS). Zo komt de titel 'Book of Many' uit de bijzonder beklijvende slotsong 'Darkest Hour': "Where joy no pose could hold – Was every letter wrote – To Home, to Love, Our Mother, God: A Book of Many to be told." Wat een uitsmijter van jewelste! Het bijna negen minuten durende nummer is één trage en langgerekte schreeuw van hoop in donkere tijden. De lage accordeonnoten (bijna orgel!), de warme samenzang, de perfect getimede stiltes, het plakkend refrein van enkele aha-ahaa's, de bezwerende stem van Frateur,... allemaal ingrediënten voor een cocktail Dez Mona pur sang.
Even duister is 'Another Kind Of Life': het ademt sfeer uit die mij doet denken aan Bowie's laatste album 'Blackstar'. Met de androgyne thematiek van de song ("Billie was shining, in front the mirror in his private room, his lips were red, his nail polish too, oh he was shining – another kind of life") kan dan weer een link gelegd worden met de hoes van het album, gemaakt door Maryam Najd. Daarop is zanger Gregory te zien: geblinddoekt, omhuld in een isolerend reddingsdeken en met rode lipstick. Lekker mysterieus.
De wondermooie ballad 'Skai Blue' is tevens de titelsong van de gelijknamige en veelbekroonde kortfilm van Guido Verelst. De officiële videoclip geeft meteen een beeld van de huiselijke sfeer waarin alles werd opgenomen. Het intieme 'Wolves' gaat over een eenzame man, zijn lege fles en de zoektocht naar de waarheid. De accordeonsolo reflecteert de nachtelijke atmosfeer die de tekst oproept. Het sobere 'Blame' knispert dan weer heerlijk als een open haardvuur.
Zoals de titel 'Book of Many' laat uitschijnen is dit album een verzameling van vele hoofdstukken, diverse personages en sferen, een prikkelend begin en pakkend slot, kortom: een 'boek' om vast te pakken en lang van te genieten!
Tom PLOVIE
14/03/2019
---