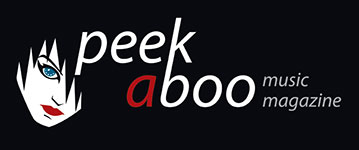 like this cd / digital review
---
DRAGON WELDING
Dragon Welding
Music
•
CD / Digital
Acoustic
•
Indie
•
Indie Rock
•
Noise
[90/100]

08/03/2019, Kevin BURKE
---
Dragon Wielding (Andrew Golding)
A Turntable Friend Records

It is an incredible thirty-three years since The Wolfhounds debut Ep-'Cut The Cake'. Although this juggernaut of indie pop had faded away by the nineties, they did stage a successful reformation in 2005 and, since then there has been a steady stream of Wolfhounds output.


While fully rejuvenated and obviously pumping on all cylinders, guitarist and vocalist Andrew Golding is about to release his first solo-album under the anagram name Dragon Welding. In keeping with the legacy of The Wolfhounds and proving how much Golding is a contributing factor, this self-titled album is an impressive folk-indie affair of experimentation. It reeks with the rawest of instruments which pump the blood around this eleven-track release, we receive a wide scope of depth, a breath of fresh air which is lacking in much of today's music. At times it spikes with the rich sounds of influence but still stays wholly original.
Opening with the scattered piano and synth of 'Dirty Stick', the album begins with the organic foundations of the lead teaser 'The Builders'. This track drives forward with a reckless and direct nature, an in-your-face assault of dense acoustic and electric guitars. It is an intense and wholly worthwhile affair, as Golding's voice and lyrics tumble from the speakers with a dreamlike quality;
"Why look at sky when there's nothing to see".
Clocking in at a little over six-minutes, its epic appeal is best described as Led Zeppelin meets the finest moments of eighties-indie music, all molded into Golding's unique style and a testament to his musicianship. Though the stroke of genius is the fuzzed out, manic guitar solo which against the acoustic wall of sound brings this song one step further onto another plane of greatness.

'These Are Dangerous Times' is more restrained and laden with stark warnings. A reflection of current affairs with the galvanizing backing vocals of Alice Golding(The Othyrs), give an added dimension to what could be a depressing monologue of society. In Golding's hands however it sparkles with sweet grit, with added synth moments that become addictive and direct as the majority of the album. Similar to 'These Are Dangerous Times', 'The Dumb' is an acoustic and synth-injected track, moving slightly away from the more organic sound, Golding is pushing the boundaries of what works and here thankfully it does. Though 'One Miserable Summer' is an electric based affair with ambient drones, it still keeps that folk appeal with a sixties feel such as from the late Syd Barrett-when he was at his best.
This could easily become one of the most talked about releases of the year so far, a move to not issue the work under Golding's own recognizable banner, but instead cleverly disguise the fact is a fearless move. Then again the album is a fearless journey into the mind of one of Britain's finest songwriters if at times still frustratingly underrated.

TRACK LIST
1) Dirty Stick
2) The Builders
3) One Miserable Summer
4) These Are Dangerous Times
5) Slap
6) Join The Dots
7) The Dumb
8) Bucket List No. 1
9) Bucket List No. 2
10) Solidarité
11) Lament For Common Sense

Order at:
https://dragonwelding.bandcamp.com/album/dragon-welding
Kevin BURKE
08/03/2019
---