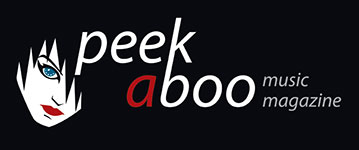 like this cassette review
---
MOON WORSHIP
Book of Pops
Music
•
Cassette
Experimental
•
Noise
•
Rockabilly
•
Thrash
[85/100]

Raining Records
11/12/2016, Wim GUILLEMYN
---
You might expect more dreamy or ethereal music when hearing the name of this band, but Moon Worship from NYC makes nasty, raw, dark and bluesy music. Not as artistic as Tom Waits, but straight from the gut: honest and right in your face. Beauty exists in ugliness. That' s the case here. With bass, drums, vocals and growls, keys and synth, five songs have been recorded live that increases the raw feeling of the music.
Swamp Water Baptism sounds pretty intoxicating after the two direct and raw tracks Rat City and Temple of Greed. Here Moon Worship shows to have a feeling for melody. The female vocals - we could not figure out whether it is a band member or a sample - sound almost angelic. In Here Comes Hell, the female vocals lure you through the gates of hell. Gaol is about what happens once you are in the hell. It does not look attractive...
The EP Book of Pops is no pop music. It is raw and intense with influences of rockabilly, blues, noise and trash. Music for those who love the rawest of Tom Waits, The Birthday Party, etc. Available on tape or download via bandcamp.
Wim GUILLEMYN
11/12/2016
---
Je zal misschien eerder zweverige of etherische muziek verwachten als je de bandnaam hoort. Niets is minder waar. Moon Worship uit NYC maakt smerige, rauwe, donkere en bluesy muziek. Niet zo artistiek als een Tom Waits pleegt te doen, maar eerder recht vanuit de onderbuik: eerlijk en recht in je gezicht. Schoonheid bestaat ook in lelijkheid. Dat is hier het geval. Met bas, drum, vocals en growls, keys en synths zijn vijf songs live opgenomen. Die live-opname vergroot het rauwe gevoel van de muziek.
Swampwater Baptism klinkt vrij bezwerend na de twee directe en rauwe tracks Rat City en Temple of Greed. Hier toont Moon Worship gevoel te hebben voor melodie. De vrouwelijke vocals - we konden niet achterhalen of het om een bandlid of een sample gaat - klinken bijna engelachtig. Op Here Comes Hell lokt de vrouwelijke zang je zo de poorten van de hel in. Gaol lijkt op wat er gebeurt eenmaal je in de hel bent. Het ziet er niet fraai uit…
Book of Pops is een ep dat niets met pop te maken heeft. Hij is rauwe en intens met invloeden van rockabilly, blues, noise en trash. Muziek voor wie houdt van het rauwste van Tom Waits, The Birthday Party en aanverwanten. Verkrijgbaar op cassette of te downloaden via bandcamp.
Wim GUILLEMYN
11/12/2016
---