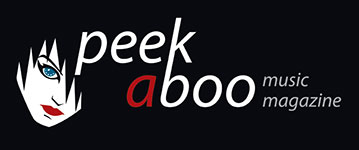 like this article review
---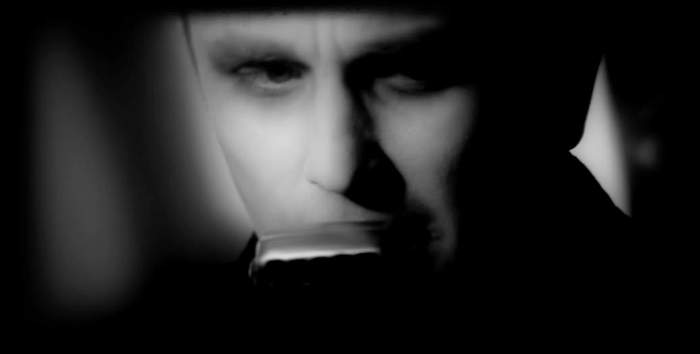 IAN REVELL (DOUBLE EYELID)
Ten Albums That Changed My Life
Article
11/12/2016, Didier BECU
---
We asked Ian Revell of Double Eyelid which ten albums changed his life...
I need to start with the usual disclaimer, these are 10 of the albums that changed my life, not my current top 10 which changes on a regular basis! And while all of them 'changed my life' in some way, not all of them 'changed my life' strictly as a musical influence... now let's begin.
1. QUEEN - Greatest Hits
As a kid growing up in a small town, this record changed everything for me. It arrived in the mail - a gift to my mother from my uncle - and for the first time I was exposed to something beyond the folk music my parents loved and the pablum of 1980s AM radio... it was like reaching the Land of Oz and finaly seeing everything in colour. Queen were a band that had no limits. And this was about 1983 I think, which was the perfect time to discover them... just after their heyday, so all of the really great Queen albums were easy to find in used record stores. They were the first band I was really passionate about collecting and kind of fuelled my love for music in general. And they were also the gateway to my discovery of David Bowie... more on him later.

2. DEAD OR ALIVE - Youthquake
I was entering my teenage years when You Spin Me Round came out and it might as well have come from another planet, I'd never heard anything like that on the radio before... Pete Burns was and is an unique singer and physical presence and he had an edge that was something rare and different at the time... and Youthquake is a great album, all the way through. It was my introduction to alternative music in the 80s, dark dance music... so that's noteworthy. Many years later when I was trying to become a singer, Pete was a point of reference for me because he could rock the deep growl... most singers, I can't emulate because my range is too low, but Pete Burns (and later Peter Murphy) made me think I had a chance...
3. THE CULT - Love
I literally heard this coming out the window of my neighbour's house and listened for a while before I yelled up and asked him what it was! He was kind enough to loan me the vinyl so I could tape it, and I listened to that cassette until it wore out. I would say this record is still in my top 10. Ian Astbury's voice blending Jim Morrison and Aretha Franklin... Duffy's guitar that is so crystal clear and precise, full-on rock but so controlled... and lyrically, Ian wrestles with demons all the way through, and isn't afraid to end on a dark note. I was about 14 when I heard it so, you know, that had a big impact.
4. DAVID BOWIE - The rise and fall of Ziggy Stardust.
5. ELGAR - Enigma Variations (London Philharmonic, conducted by Sir Adrian Boult)
I need to talk about these two together because they basically got me through the worst depression of my life. End of first year of university, dumped by my long-term girl, fired from my summer job, far away from any of my close friends, no money to spend, and feeling like a failed human being... I'd put one of these records on the turntable, pull the covers up, and find the solace at the end of a shitty day. They both were massive sources of comfort in a rough time. Ziggy, for its pure escapist joy and the real sonic warmth in the way it was recorded. And Elgar for the creative genius popping out of every melody and the multiple ways in which his knots tied together. Those records felt like all I had at the time... maybe I'm still here because of them.
6. KARL MOHR AUDIO-YO - The Heck
Moving forward a couple of years... I had known Karl in passing at music school. He had transferred out to a different school in another city and we weren't in touch, and then I happened to find this CD at a record shop. Great record, diverse dark techno, very inventive writing... it has a relentless energy that pushes all the way through. It's still one of my favourite records by him. It prompted me to get back in touch with him, which eventually led to us collaborating on his music and then much later on mine with Double Eyelid, becoming best friends along the way... this record changed my life in more ways than one.

7. ANDI SEX GANG - Inventing New Destruction
Have to include something by Andi because he's made so much music that has had an influence. This is one of his best and at the same time one of his strangest. You know how there are some works of art that basically hold you hostage? Torture you and then let it up once in awhile with something breathtakingly beautiful? And in the end you're not sure if it's great art or if you're just suffering from a bad case of Stockholm Syndrome? There are a number of films I would put in this category but this is the only record I would describe that way. The first four minutes is incredibly harsh but strangely compelling... it's like he's daring you to give up on it before it even starts. Then finally a melody comes through, like a little life raft to hang on to... then a minute later it's gone again, and you wait until the next one... again and again... and ultimately there's just enough to keep you hanging on all the way through, it's a wild ride. But this is just one record in a career that continues to inspire me.
8. ROZZ WILLIAMS - Accept the Gift of Sin
Rozz is a big influence and this album had an impact on me in terms of making me think about what defines success vs. failure as an artist. This is a live album, from a show in 1996, and by all accounts the gig was a disaster. He pissed off the promoter by draping himself in a Nazi flag for 'Tomorrow Belongs to Me', and lost most of the audience by including just two Christian Death songs and going for a more 'cabaret' vibe for the rest of the set. The show in fact was cut short by the promoter, who disavowed the whole fiasco from the stage and refused to pay Rozz at the end of the night. Yet here we are... 20 years later I'm listening to it, thinking about it and writing about it - the performance stands up. But at the time he probably felt like he was screaming into the void. Every artist needs to listen to this record, read the accounts of the gig from people who were there and take this to heart: do what Rozz did and sing for the person who will hear the recording 20 years later

9. THE SCARLET FEVER -The Scarlet Fever
When Double Eyelid started I was thinking about covering Dream Home Heartache by Roxy Music... it summed up the vibe I was going for initially. But it's an iconic song, so I wanted to check out other cover versions of it first and then decide if one more was really necessary. That's how I found this record... and I was so blown away by the samples I heard that I bought a download of the whole album. The singer's voice was gender-bending, hyper-dramatic and other-worldly... the music was this strange mix of glam, goth and Pink Floyd-style guitar breaks... the songwriting was brilliant, the mood was all sex, drugs, and decadence - right up my alley... I thought they had to be from Europe, what an amazing discovery! After listening to the record for a week or so, I finally googled them... to find out they were from Toronto. What the hell?! And they weren't big stars or anything, so I reached out via myspace and said hi - sent them a couple of weird live clips. The singer, Jay, replied to my message with a couple of astute comments on the clips, then suggested we do a gig together... this led to us becoming good friends, a couple of shows together and Jay singing backup on 'She's Falling' as well as another recording together that will probably see the light of day soon... not to mention Karl helping them take the mix for their second album over the top... today, Jay is still one of the few people in the Toronto scene who truly understands Double Eyelid... and The Scarlet Fever are going stronger than ever, so I'd say this was a life-changing album, for all of us...
10. ESCARLATINA OBSESSIVA - Drusba
This is currently my favourite album and I'm calling it the best album of 2016, no competition. Simply put - it's the best new goth/post-punk record I've heard in many years. Reminiscent of Siouxsie and the Banshees, but better somehow. Richly satisfying songwriting and performance. It doesn't get better than this. When so many of the new 'goth' bands today seem happy to work from a pre-defined template that hasn't changed since 1987, it's good to hear a band that's actually pushing what you can do when it comes to writing a song. Major kudos to this band from Brazil, they are my heroes in the scene right now.
Didier BECU
11/12/2016
---
We vroegen aan Ian Revell van Double Eyelid naar de tien albums die zijn leven veranderden...
Ik moet eerst zeggen dat dit 1O albums zijn die mijn leven veranderden, het is dus niet mijn huidige top 10, want die verandert op regelmatige basis! En hoewel ze allemaal 'mijn leven veranderde' op een bepaalde manier, was dat niet per se als een muzikale invloed... maar laten we nu beginnen.
1. QUEEN - Greatest Hits
Als kind groeide in een klein stadje op, deze plaat veranderde alles voor mij. Het kwam in onze postbus, een geschenk van mijn oom aan mijn moeder - en voor de eerste keer was ik blootgesteld aan iets anders dan volksmuziek of de jaren 80 muziek op de AM-radio... het was net alsof ik het Land van Oz binnentrad en alles in kleur zag. Queen was een band zonder grenzen. Het was ongeveer 1983 denk ik, en dat was de perfecte tijd om ze te ontdekken... net na hun hoogtijdagen, de echte grote Queen-albums waren nog gemakkelijk in tweedehands platenzaken te vinden. Zij waren de eerste band waarvoor ik een passie had. Queen wakkerde mijn liefde voor muziek aan. En ze waren ook de toegangspoort van de ontdekking van David Bowie... maar later meer over hem.
2. DEAD OR ALIVE – Youthquake
Het was in mijn tienerjaren toen You Spin Me Round uitkwam, het was alsof dat van een andere planeet kwam, zoiets had ik nog niet op de radio gehoord. Pete Burns was, en is, een unieke zanger en op dat moment had hij iets zeldzaams. Youthquake is een goed album, van begin tot eind. Het was mijn kennismaking met de alternatieve muziek in de jaren '80, donkere dansmuziek... dus dat is opmerkelijk. Vele jaren later, probeerde ik ook om een zanger te worden. Pete was een referentiepunt voor mij, want hij kon rocken met dat diepe gegrom. Ik kan de meeste zangers niet nabootsen omdat mijn stembereik te laag is, maar Pete Burns (en later Peter Murphy) deden me denken dat ik een kans maakte.
3. THE CULT - Love
Ik hoorde dit letterlijk uit het raam van het huis van mijn buurman komen en ik luisterde voor een tijdje voordat ik hem schreeuwd vroeg wie het was! Hij was vriendelijk genoeg om me de plaat te lenen dus ik kon het opnemen, en ik luisterde naar die cassette totdat die versleten was. Ik zou zeggen dat die plaat nog steeds in mijn top 10 is. Ian Astbury mengt de stemmen van Jim Morrison en Aretha Franklin... Duffys gitaar die zo glashelder en precies klinkt, zo beheerst... en tekstueel worstelt Ian met demonen en is niet bang om op een donkere noot te eindigen. Ik was ongeveer 14 toen ik het hoorde, het had een grote impact.
4. DAVID BOWIE - The rise and fall of Ziggy Stardust.
5. ELGAR - Enigma Variations (London Philharmonic, conducted by Sir Adrian Boult)
Ik moet deze twee samen nemen, omdat ze me door de ergste depressie van mijn leven hielpen. Het was op het einde van mijn eerste jaar universiteit, ik werd gedumpt door mijn meisje met wie ik een lange tijd een relatie had, ik werd ontslagen van mijn zomerbaantje, ik was ver weg van een van mijn goede vrienden, ik had geen geld, ik voelde me als een mislukte mens... Ik legde deze platen op de draaitafel, trok de dekens wat omhoog, en vond troost op het einde van een klotedag. Beiden platen gaven me wat comfort in een moeilijke tijd. Ziggy, wegens zijn escapistische vreugde en de sonische warmte waarmee het werd opgenomen. En Elgar voor de geniale knallen die je in elke melodie hoort en de vele manieren waarop alles met elkaar verbonden is. Die platen had ik op dat moment nodig... anders was ik hier misschien niet meer.
6. KARL MOHR AUDIO-YO - The Heck
We zijn een paar jaar later... Ik leerde Karl kennen op de muziekschool. Hij werd naar een andere school in een andere stad geschoold en we waren niet meer in contact met elkaar, en toen vond ik deze cd in een platenzaak. Wat een plaat, gevarieerde donkere techno, zeer inventief... een niet aflatende energie die niet stopt. Het is nog steeds een van mijn favoriete platen van hem. Het bracht me weer in contact met Karl, en uiteindelijk leidde dit tot een samenwerking, en later met Double Eyelid werd hij één van mijn beste vrienden... deze plaat heeft dus zeker mijn leven veranderd, en in meer dan één opzicht.
7. ANDI SEX GANG - Inventing New Destruction
Er moest iets van Andi in deze lijst, zijn muziek heeft een enorme invloed op me gehad. Dit is een van zijn beste en tegelijkertijd meest vreemde platen. Een typisch kunstwerk dat de luisteraar gijzelt. Het martelt je wel, maar het geeft je ook een adembenemend mooi gevoel. Op het einde weet je niet zeker of het geweldige kunst is ofdat je gewoon een slachtoffer van het Stockholm-syndroom bent. Er zijn een aantal van de films die je in deze categorie zou kunnen plaatsen, maar het is de enige plaat waarmee ik dat gevoel heb. De eerste vier minuten zijn ongelooflijk hard, maar ook vreemd... het is alsof hij je vraagt op te geven voordat hij zelfs begint. Dan komt er eindelijk een melodie door, een klein reddingsvlot waar je op terecht kan, maar een minuut later is het alweer weg, en je wacht tot de volgende... opnieuw en opnieuw... en uiteindelijk is het net genoeg om te blijven, het is een wilde rit. Maar dit is slechts plaat uit een muziekcarrière die blijft me inspireren.
8. ROZZ WILLIAMS - Accept the Gift of Sin
Rozz en dit album had een grote invloed op me in termen hoe ik als kunstenaar denk over succes vs. mislukking. Dit is een live-album, een show in 1996, en in alle opzichten was het optreden een ramp. Hij maakte de promotor pisnijdig door hemzelf in een nazi-vlag te draperen op Tomorrow Belongs to Me en verloor het grootste deel van het publiek omdat hij slechts twee Christian Death songs deed en meer voor 'cabaret' koos. De show werd door de promotor ingekort en op het einde weigerde hij om Rozz te betalen. Maar nu zijn we 20 jaar later en ik er luister naar, denken er over na en schrijf er over. Maar op dat moment was het waarschijnlijk voor hem als schreeuwen in de leegte. Elke kunstenaar moet deze plaat beluisteren, luisteren naar wat de mensen die er toen waren van vonden en gewoon doen wat Rozz deed: zingen en het opnemen zodat 20 jaar later mensen het kunnen horen.
9. THE SCARLET FEVER – The Scarlet Fever
Toen ik met Double Eyelid begon, wou ik Dream Home Heartache van Roxy Music doen, gewoon omdat het de vibe opsomt die ik in eerste instantie wild. Maar het is een iconisch lied, dus wilde ik eerst andere covers horen en dan beslissen of het wel echt nodig was. Ik vond op die manier deze plaat... en ik was zo weggeblazen door de geluidsfragmenten die ik op het internet hoorde dat ik onmiddellijk de download kocht. De stem van de zanger is hyperdramatisch en wereldvreemd, en de muziek een vreemde mix van glam, gothic en Pink Floyd-achtige gitaar breaks... de sfeer was vol seks, drugs en decadentie - recht in mijn straatje... Ik dacht ze uit Europa moesten komen, wat een geweldige ontdekking! Na het beluisteren van de plaat ging ik op zoek naar Google... om vast te stellen dat ze uit Toronto kwamen. Nou zeg?! En en ze waren niet eens grote sterren of iets, dus ik ging naar hun MySpace en zei: hey, stuur eens een paar liveclips. De zanger, Jay, antwoordde op mijn bericht met een paar scherpzinnige opmerkingen over de clips, en stelde dan voor dat we samen een optreden zouden doen... dit maakte ons goede vrienden, leverde een paar shows op en Jay zal ook de back vocals doen op She's Falling evenals wat andere opnames die waarschijnlijk binnenkort het daglicht zullen zien... en niet te vergeten Karl hielp hun ook voor de mix van hun tweede album. Jay is nog steeds een van de weinige mensen in Toronto die Double Eyelid begrijpt... en The Scarlet Fever gaat sterker dan ooit, dus ik zou zeggen dat dit was een album voor ons allemaal het leven heeft veranderd.
10. ESCARLATINA OBSESSIVA – Drusba
Dit is momenteel mijn favoriete album en voor mij zelfs het beste album van 2016, zonder concurrentie. Simpel gezegd: het is de beste gothic / post-punk plaat die ik in vele jaren heb gehoord. Het doet me denken aan Siouxsie and the Banshees, maar op een andere en betere manier. Het kan niet beter dan dit. Veel van de nieuwe 'gothic' bands werken met een gedefinieerde sjabloon die niet is veranderd sinds 1987, en het is goed om te horen dat er groepen zijn die dat niet doen. Een grote pluim voor deze band uit Brazilië, ze zijn mijn helden van de scène op dit moment.
Didier BECU
11/12/2016
---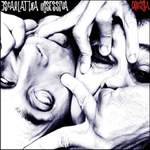 ---