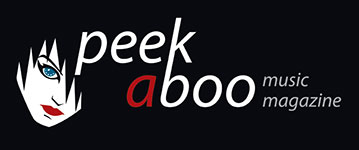 like this cd review
---
NOVEMBER NOVELET
Unintended By Nature (The Singles 1994-2012 + Bonus Material)
Music
•
CD
Industrial
•
Minimal
[84/100]

Galakthorroe
11/12/2016, Didier BECU
---
If November Növelet means nothing to you, then you've probably heard of Haus Arafna. Mr. and Mrs. Arafna had other musical ideas which didn't fit within the concept of Haus Arafna, and so November Növelet was born. The band sometimes uses the term Angst Pop to describe its new wave sound, and that fits perfectly! The analog dark sounds seem to come from 1981 instead of 2015. A combination of pop music of hope and destructive industrial made the two popular. A lot of material from the band came out, which is a collector now, like the three singles that were released on their own Galakthorroe label between 1994 and 2015. You do not want to know what you have to pay for it today, and to please the fans, the two Germans released those three singles on one album, with three additional songs that are recorded specifically for Unintended By Nature.
The three singles are presented in a row and it starts with the 7 "Heart Of Stone from 2012, in between Sacred from 2008 and it ends with More Satanic Heroes from 1994, the beginning of it all.
The first single is actually the most experimental November Növelet ever released. The four tracks sound almost spooky, gloomy and chilly with sounds that seek their way through everywhere. With a title such as Bloody November you don't need a lot of imagination.
The later songs are a lot more accessible. Yet it remains bizarre, icy electronics with the intriguing voice of Mrs. Arafna. The electronic drums sound almost apathetic. Dark music that makes you anxious.
Sometimes it is danceable, like Dancing Queen. No, not ABBA, rather minimal dance for zombies who can hardly move. The soundtrack of the living dead. Occasionally you hear a beat, but it's all well-hidden.
November Növelet could have been the ideal soundtrack for obscure science fiction movies from the 50s. Play Death Singer, and you see images of The Brain That Would not Die in front of you.
If you don't have these single yet (and probably not many readers do), then this compilation should be in your collection!
Didier BECU
11/12/2016
---
Indien November Növelet je niets zegt, heb je misschien al van Haus Arafna gehoord. Mr. en Mrs. Arafna hadden behoefte om andere muzikale ideeën de wereld in te sturen en zo werd November Növelet geboren. Wat niet kon binnen het concept van Haus Arafna, werd November Növelet. Zelf gebruiken ze wel eens de term Angst Pop om hun newwavegeluiden te omschrijven en dat woord past perfect! De analoge donkere klanken lijken eerder uit 1981 dan uit 2015 te komen. Zelf gaat het duo er prat op dat het zich tussen hoopgevende pop en destructieve industrial bevindt en het is inderdaad deze combinatie die de muziek van deze twee zo populair maakte. Er verscheen heel wat materiaal van de band, dat nu compleet onvindbaar is, zoals een resem singles die tussen 1994 en 2015 op hun eigen Galakthorroe-label zijn verschenen. Je wil niet weten wat je daar tegenwoordig voor moet betalen, en om de fans te plezieren brachten de twee Duitsers hun drie singles op één cd uit, aangevuld met drie extra songs die speciaal voor Unintended By Nature zijn opgenomen.

De drie singles staan netjes (integraal) op rij, beginnend met de 7" Heart Of Stone uit 2012, daar tussen Sacred uit 2008 en eindigend met More Satanic Heroes uit 1994, waarmee alles begon.

De eerste single is eigenlijk het meest experimentele wat November Növelet ooit heeft uitgebracht. De vier tracks klinken bijna griezelig. Het zijn sombere, kille geluiden die zich overal een weg banen. Zeg zelf, met een titel als Bloody November heb je maar weinig fantasie nodig.
De latere songs zijn een stuk toegankelijker. Toch blijft het bizarre, ijskoude elektronica met de intrigerende zang van Mrs. Arafna. De elektronische drums klinken bijna apathisch. Duistere muziek waar je angstig van wordt.

Soms wordt het een beetje dansbaar, zoals Dancing Queen. Neen, geen ABBA, eerder minimal dance voor zombies die zich nauwelijks kunnen bewegen. De soundtrack van levende doden. Af en toe hoor je ergens wel een beat, maar het zit allemaal goed verscholen.

De muziek van November Növelet is uiterst geschikt voor obscure sciencefictionfilms uit de jaren 50. Speel Death Singer, en je ziet zo de beelden van The Brain That Wouldn't Die voor je.
Als je de singles nog niet hebt (en dat zal wel niet het geval zijn voor de meeste lezers), moet deze compilatie van November Növelet in je collectie!
Didier BECU
11/12/2016
---