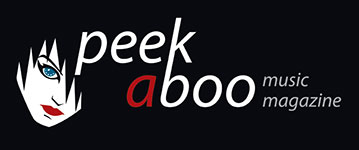 like this concert review
---
UNDERVIEWER, CRUISE CTRL & MARIA
live at TAG, BRUSSELS, 21/09/2013
Concert
Cold EBM
•
EBM
•
Electro
•
Industrial
•
Minimal
[90/100]

22/09/2013, Filip VAN MUYLEM
---
To be honest this was one of the things I was looking for & I really wanted to be here. There were so many other events that I was astonished to see so many people showing up. For me It was also the first time as a reporter and photographer (honestly I don't have the ambition to overpass our own professional guy, this one is a try out, knowing that the lightshow would be perfect for a try out as this one is known for beiing a pain in the ass of many photographers)... a good test for my new camera!
First band to start with came in as last minute replacement, but Maria was an incoming missile, a shot in the rose! For those who don't know Maria is a side-project from Pierre Pauly (Parade Ground). It was clear to me that this one was a tribute to electro and EBM gods. One of them is Fad Gadget ('Lady Shave' & 'Back to Nature' were mixed into his music). Frank Tovey's madness on stage was here to, the show was set on fire. People really loved it. It was crazy and fired up. There was a lot of delay & repeat on the voice and some things reminded me clearly about the early Front242, and that was something everybody appreciated very much. For me it was for sure a nice time (but the lightshow was too horrible for me to produce good enough pics, you'll have to see the ones of Xavier).
Next band Cruise CTRL is cool duo, two friends of me who worked their ass off to get where they are today and working even harder to get higher up. 120 BPM! It wasn't retro, but they managed to get the fire going and build it up. Not much to see, but the music spoke for itself. Brux (Hell) is fine for my friends!
The main event is really a step back to its origins. Nothing more but the shell out which Front242 grew up. It's clear that Underviewer is really minimal wave and cold EBM, however is saw a lot of people moving around and dancing. I also noticed how much of Underviewer is part of the newer project 32Crash. Love the French songs! 'Kampfbereit' was one of the highlights. The lightshow is great & they show nice footage. Underviewer has some clear messages and J-L knows how to bring them. Something else that came up to is that most of the songs are very short & I must admit: it's the first time I see them on stage. I was a bit astonished when the show came to an end, I felt like there was time for more & strangely enough the audience was happy with that. I was happy to see them & hope to see them more. Once again it was very clear how much people Underviewer (and later on Front242) influenced. Thanks a lot Fred Cotton for organizing stuff and keeping the scene alive! (and that's also a quote from J-L)!
As a photographer I had to delete a lot, but that's already a big difference with the past (at least it doesn't cost you a fortune). I felt the right vibe and have a long path to go. Thanks for the help coming from Xavier & Sylvie for the help and advice.
For the fans, the interview:
http://www.peek-a-boo-magazine.be/en/interviews/underviewer-pre-front242/
Filip VAN MUYLEM
22/09/2013
---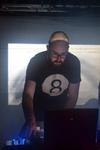 ---