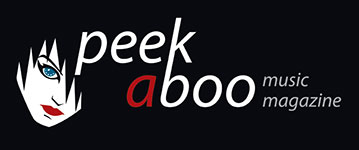 like this cd review
---
STYLE SINDROME
A MYSTERIOUS DESIGN
Music
•
CD
Cold Wave
•
Gothic
•
New wave
[81/100]

Infrastition
14/09/2013, Didier BECU
---
Everyone who's reading these pages is definitely in love with music from the past. You may blame our age for that (which is definitely a point!), but lots has to do with the fact that back then things were a bit different. I know, we won't upset you by stating for another time that those days were so much better than these, but still...
Apart from the many releases (that we knew from note to note!), lots of us gathered boxes full of tapes. Some had a radio show on it, others were filled with some gig and of course there were lots of demos around. Today it all seems a bit in vain, but bands invested tons of money to present their own tape to the world! Those mighty things usually ended up in dusty collections from music maniacs all over the world, while the creators were happy to have a review in some fanzine that was printed on 100 copies, n'est-ce-pas?
I guess most of these tapes ended up in some bin, as after all (especially if we're honest) most of these stuff sucked. But luckily enough there are some filters around who deliver us the cream of the crop from those long forgotten items. In France there's the fine Infrastition label, which has an impressive catalogue in which you can find gems from the new wave (or coldwave)-section.
The newest pearl in their selection consists of some tape recordings from an Italian band named Style Sindrome. They are offering us seven tracks that (at least in a honest world) would have been classics. Nah, if you're looking for anything new then there's no need to dig this out. Those Italians were in love with the sound of Siouxsie And The Banshees or X-Mal Deutschland and that's what you get. Tracks that could have ended up on Juju or Tocsin. Nothing new, but oh so great.... Jump back in time!
Didier BECU
14/09/2013
---