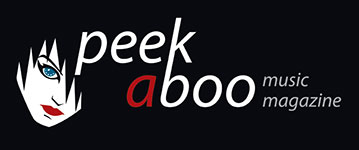 like this cd review
---
GEMINI SYNDROME
LUX
Music
•
CD
Garagerock
•
Heavy Metal
•
Post-Metal
•
Rock
•
Stonerock
[90/100]

Warner Bros. Records
10/09/2013, Filip VAN MUYLEM
---
Already from the first vocal I think of Nickelback & now I can say I have been listening endlesly to it. Lux is so captivating & almost like a drug. The productions is really supergood, nothing to add or to cut off.
Beiing honest I must add I didn't knew this band before & now I don't know how it could even be the case. Lux is a well worked out juwel. I hope a lot of people will listen to it too and buy the record.
'Pleasure and Pain' already feels like a classic. Love the guitars, the screaming and grunting, the melodic sound and almost melanchholic voice! This is a hit right into your face! The perfect mix between Sepultura and Nickelback!
'Basement', 'Falling apart' and 'Ressurrection' have been worked out in the same vibe, within the last song I even discover a hint of industrial. 'Stardust' is a bit softer, with some more industrial influences and very melodic sound. The song gives you a little break after beiing overwhelmed by very strong and agressive songs. Still the energy keeps on flowing. 'Mourning star' grabs you directly by your throat before giving you a little bit of a break. Love the sound and the typical Nickelback sound. It's also a very romantic, in a certain way. 'Left of me' & 'Pay for this' are very agressive and straightforward knocking you down. I can feel the songs getting alive on stage with an overdrive of energy. The roraring sound of the guitars are pumping you up, together with the hasty drums. 'Take this' give you a little break and goes back into a melancholic sound: nicely and smoothly. I sense some typical 90's MTV vibe. 'Babylon' gets back to the basic agression, but keeps the melancholic sound. 'Syndrome' gets an even higher drive and even more agression. It's so nice. 'Lux' grasbs back to the industrial note and is the only deception on this great one. This song is simply too short, feels like a filler, very sad for an endsong.
My conclusion is very positive in the end: i loved it and have been listening a lot to it! I just hope this bands gets the credits needed and will play in Europe too...
Videos:
Basement
youtu.be/lMmnl2Gs_Ho
Pleasure and Pain
youtu.be/J5Y1whCvdpo
Filip VAN MUYLEM
10/09/2013
---