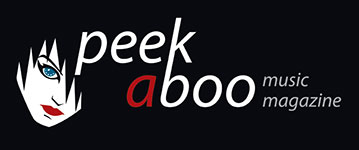 like this cd review
---
TECHDIFF
P.Conv.
Music
•
CD
Ambient
•
Breakbeat
•
Dubstep
•
Electro
[85/100]

Ad Noiseam
27/08/2013, Chris KONINGS
---
A completely unknown project to me, TechDiff (Technical Difficulties) is Brighton based musician Dave Forrester. He makes a mishmash of ambient, techno, break beat and dub step. And a pretty good one too, no wonders he's from Brighton!

Personally, I tend to dislike most dub step but now and again some artists can lift that genre out it's rigid confinement of standard rhythm sections and wobble basses... Right from the first song "Elcolux 9", the combination between downtempo idm and great dub step sounds strike as accurately as a Tomahawk missile. With "Gofair", Dave mixes ambient in as well and afterwards "Sentience" ditches the beats altogether, making spooky sf-dronescapes worthy of comparison with Subheim or Access To Arasaka.

Back to da dub with "Thirteen Acres", really phat sounds and a good rhythm, also a big plus for the sparse use of a few eerie samples. There's also a few remixes, "Stochastic Process" is a remix of Hecq's "Spheres Of Fury". As one can expect, it kick's butt! "Positronic Meltdown" is a remix of Raxyor's "Robonoid wrecks NYC". Another great song with heaps of ear candy waiting to be discovered, beware though because Raxyor's music is an aural labyrinth! "Decommission Procession" is a remix of Balkansky & Loop Stepwalker's "Kora". Yer standard danceable stuff... nothing special here.

The unpronounceable "Xkiysa Icwe Olrxgln" is another ambient idm gem, spacious and epic, dragging you high in some alien planet's atmosphere. And the last song is a Hecq remix of "Gofair", where he goes further down the "Avenger" road, proving he's one of the brightest electronic artists of the new millennium. First you continue the ride though extraterrestrial landscapes and after the ueberphat bass drop, it's a glitchy stew of dark dub n' breaks... Not as wicked as "Suture" but it comes close...

A very good album indeed! So how about a pure ambient idm soundtrack Dave?
Chris KONINGS
27/08/2013
---