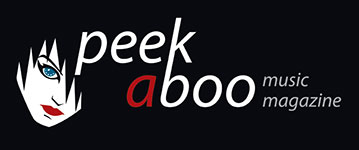 like this cd review
---
RUBY MY DEAR
Form
Music
•
CD
Breakcore
•
Dubstep
•
Trip Hop
[85/100]

Ad Noiseam
20/02/2014, Chris KONINGS
---
Some people might remember my review of Underhill, where the mix of hiphop, dubstep and breakbeat brought your reviewer drooling for more. Well one year later, Ruby My Dear achieves in doing the exact same.
The intro lures you in a laidback mood but "Stax" let's loose the quirky idm breaks, love the minimal piano outro by Igorrr. Then the epic "Spleen" shakes your senses, dark triphop with gangsta movie samples and then the shooting resulls in a frantic drum n break inferno pimped with wobble bass and soprano vocals. Great song! "Carradine Suicide" goes further with the Aphex Twin idm and afro dubstep. Crisp production everywhere!
Did I mention Aphex Twin? Well wacky downtempo tune "Jitter Room" could've come straight from him... "Annwvyn" has the same sound, upgraded with some heavy breaks. The playful strings on "20 Bits Fish" lighten up the rollercoaster breaks, the contrast a slap in the face. "Geysa" is even more experimental, leaving behind all rules, a bit like Björk's Biophilia.
"Focus On Sanity", hard to do when there's 200bpm killing your senses, love the wink towards hardcore techno and the bubbly playfulness of tthe song. "Oct Crystal" is the silence before the storm and final track "Embruns" is another epic track. A base of downtempo triphop mixed with more breaks you can shake a stick at.
Form, defined by it's contours and filled with just about everything you can think of. Great album!
Chris KONINGS
20/02/2014
---