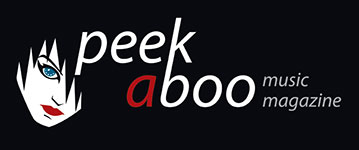 like this digital review
---
MARCHING DYNAMICS
Shutter And Cross Yourself
Music
•
Digital
Dubstep
•
Electronics
•
Experimental
[60/100]

10/03/2014, Guillermo CORONEL
---
Squarewav Music Label presents 'Marching Dynamics´s' release called "Shutter And Cross Yourself" which contains four instrumental tracks: "knewlyfe", "Your Blood Stains", "Memorandum" and "Amnesty". To describe these I'm telling you that good music doesn´t need lyrics to express the deepest messages. As I always say, music is the universal language, art in general is a communication between artists and you, in this case listeners and I can guarantee that you can find true art in this EP.
I love finding electronic music which is able to stimulate the senses and catch the imagination moving minds to the rhythms of the music, or almost its I can experiment with this EP. Four tracks that you will see like a million of songs with the combination of electronics aspects that we could call IDM, Dubstep, EDM, Electro Clash, Etc, miscellaneous mix of electronic stuff brings several classification, but searching the real name of the genre is a real waste of time, the important in the music is enjoy and feel it.
Dj Shane Talada and Jeff Swearengin formed Marching Dynamics and with other successful projects (for both),this duo they decided to share their experience and trajectory in electronics scene to make us enjoy fully our senses with special sensations made with machines as done by this great duo.
Guillermo CORONEL
10/03/2014
---

---