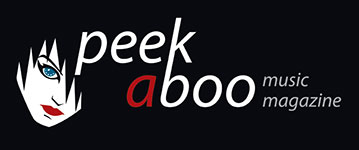 like this cd review
---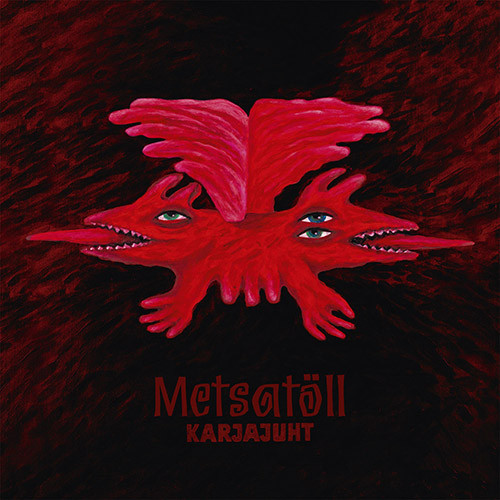 METSATÖLL
Karjajuht
Music
•
CD
Folk / Ethnic / Tribal
•
Heavy Metal
[99/100]

Spinefarm Records
07/03/2014, Filip VAN MUYLEM
---
I already reviewed one single and now is the time to finally review the complete album... & for the non Estonian readers: I included a short translation (in bold)...
'Külmking' gets a nice flute (that plays an important role in a lot of the other songs), high speed drum and guitar play, lots of energy, straight forward heavy metal rage and a nice old type of a violin (or is it something else?)! Metal fans will for sure love this one, for sure with the energetic screaming in the end!
Külmking (mythological evil spirit) Eye to eye, rage against rage, soul for soul, death for death. Get him, hit him.
'Lööme Mesti' is even faster played and at some point I suspect it to have a Polka metal sound (but you have to do it really fast and be really strong and hold it until the end). After a while I can hear the bagpipe for the first time. This one will rock, for sure, during the gigs! The song means let's get together, so that makes sense, no?
Lööme mesti (let's get together). Let's get together – brothers and sisters, young and old. You are happy, if you know where are your roots and who are your kind of people. (excellent song for st john's day party in Estonia, finishing with jumping over giant fires…).
'See on See Maa' starts slow with an acoustic sound. After a while it gets a more metal minded sound and a very melodic chorus (almost hypnotic).
See on see maa (this is the land). I was born as a part of my homeland, I'm formed from parts of it. It gives me strength. This is my home, my heart, the place where my forefathers lived.
'Must Hunt' has an English title, you think? Nope, still in Estonian and means black wolf! It's a short and very sharp song with a nice chorus, a great bass and the flute plays an important role, again! The song is finished before you realize it!
Must hunt (black wolf). Endless hunger, unfulfilled urge.
'Terasest Taotud Tee' is getting us really into a Heavy metal party, with nice screaming, a bagpipe on fire, fuelling guitars and ditto drums! Love the live vibe and the riffs! Once again: sharp as a knife and a very energetic song!
Terasest taotud tee (path made of steel). 'Brothers' coming together with same calling – one soul, one heart, one way, one voice, one strength – to protect you.
'ÖÖ' has a nice sound, with the bagpipe leading and it explodes from the start, almost link a power punk song! The night must be heavy if you are with these guys (as this means ÖÖ). Really a nice song, with a strange instrument that I would call a special and very old violin...
Öö (night). We will not fall and stand up to the enemy.
The Estonian harp (called kannel) starts the second single from the album and yes, I already reviewed it (see underneath).Tõrrede kõhtudes (in the barrels)':
single metsatoll torrede kohtudes in the bellies of barrels
Tõrrede kõhtudes (in the barrels). Making beer during a warm summer night while singing. Rui-ra-ra-raa!!!
'Metslase Veri' is a bloody song as it means the blood of a savage. In this one we get more bagpipes and nice screaming (sometimes like in echo). The drive is a bit lesser, but I love the chorus and the roaring guitars!
Metslase veri (blood of a savage). We have the blood of wolves in us, therefore we are no slaves and fight for our freedom. You must not suffer, you have to fight back.
'Surmamüür' has a higher metal drive, with great acoustic ads & a deeper voice. Love the little voice in the middle of the song, makes it sound a bit more like a medieval influence. Another thing I love in this one is the kannel and the flute's solo!
Surmamüür (wall of death). Digging a grave, building a wall with blood. It takes your faith and makes you sad. Let's take it down before dawn!
'Mullast' is a straight forward metal song with a folky sound. Love the roaring guitars and the energetic screaming. Do I hear a didgeridoo (nice sound)? Same thing on 'Karjajuht' (love the comeback of the bagpipes). In this one the little break in the middle is also great, as you get a few seconds to catch your breath. For the rest: arms in the air and shake your long hair (or simply your head)!
Mullast (from earth). We all become earth, from which the grain grows.
Karjajuht (leader of the pack/gang). Leader makes us fearless and invincible. We have to keep together – shoulder to shoulder, back to back.
'Talisman' has a lower tempo, is more into folk and the flute gets a bigger role in this one! I love the weeping sound in the music and the vocals. The acoustic part is also very nice. This song almost hypnotizes you and forces you to use the repeat function over and over!
Talisman. I have a talisman inside my soul, wherever I go, bringing me strength and hope. I know that you are there for me, if only in thoughts.
I understand that this one is for Estonians an absolute topper and after listening to it I'm pretty sure that even non Estonians will love it! The sound is very catchy, the guitars, drums & vocals are so powerful: they all drag you into their music and into their world, there is no escape! Folk and metal lovers and fans of crossover will have to give it a chance and I'm pretty sure that lots of them will absolutely love it, like I do!
Nice, but very violent clip and with completely naked women in it:
http://www.reporter.ee/2014/03/05/vaata-ja-kuula-metsatoll-kulmking/
Filip VAN MUYLEM
07/03/2014
---