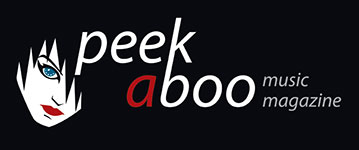 like this article review
---
DJ VAGABOND
The DJ-files: Vagabond
Article
04/03/2014, Peter DOLPHEN
---
He's one of the best-known and most asked-for DJ's for the oldschool New Wave and minimal-parties: we present DJ Vagabond!
DJ Name: Myron "DJ Vagabond" DeSade
Personal Website: https://www.facebook.com/DeejayVagabond
Where is your resident DJ-club?
-host and resident dj at Fresh From The Grave
-resident dj at Darker Side of the 80's and summer editions @ New Wave Party Aalst
Which subgenre do you prefer to spin?

Gothic Rock, Deathrock, Postpunk, New Wave,...
Do you prefer CD, MP3 or vinyl?
CD
What was the first record you ever bought?
Long time ago but the first one I really remember and that was of any meaning to me was LA Woman by The Doors
Which release in your collection is for you the most precious?
Too many to list, so many good bands and albums. But the one that probably has the most meaning to me is the self-titled album by RATM, which is totally different from what I spin as a dj.
If you could estimate: how large is your record collection at this point?
900-1000 cd's
Which band or label in particular do you follow?
Resurrection records, Strobelight, Echozone, Cleopatra, 4AD, TS-Musix, Peter Out Records and so much more...
Thank you!
Peter DOLPHEN
04/03/2014
---