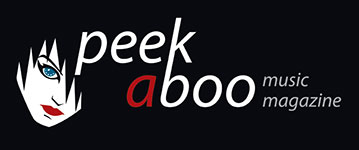 like this cd review
---
VARIOUS ARTISTS
Der Eisenberg Sampler Vol 4
Music
•
CD
Avant-garde
•
Cold EBM
•
Dark Electro
•
Dark Pop
•
Dark Wave
•
EBM
•
Electro Rock
•
Future Pop
•
Minimal
•
New wave
•
Synth Pop / Electro Pop
•
Synth Wave
[89/100]

Sub Culture Records
28/02/2014, Filip VAN MUYLEM
---
Once again the label contacted me and gave me some cool tracks, I feel like a little kid that can play with all the toys in the toy shop and take home whatever he wants, so here we go with all the stuff...
Anne Clark – "The Darkest Hour (Remix by Angst Pop feat. Technomancer)". She's a legendary keyboard lady and poet, here remixed by Angst Pop and Technomancer. This remix is clearly an anno 2014 remix with all the typical influences from both remixing artists. This remix can be for sure used during parties and fits perfectly on radio shows, so thumbs up and I hope it will be picked up widely! And for the Fans: Anne Clark will play soon in Antwerp …
Mobilize For Final - "Kiss The Wall". Somehow the voice reminds me of somebody, but the name slips away. It's a nice old school EBM track, cool synths and drum machine.
Carnival of Dreams - "Dreidimensional" is very poppy and the German lyrics sound nice. It might be used during a party...
Sielwolf - "Son of a bitch" is a weird track, the music reminds me partially of Bjork's "Army of me". Not really my kind of music.
Attrition – "Narcissist" (ID Mix by Angst Pop feat. Technomancer)". Old electro-veteran remixed by Angst Pop and Technomancer. I already reviewed the original a while ago and this new version is showing off new potential! The tempo is higher and more club minded, so what are the DJ's waiting for?! This one will make you want to dance!
Carlos Perón – "La Salle Blanche (White Room Remix by Technomancer feat. Angst Pop)". Ex-YELLO member Carlos Perón is nothing but an electro-pioneer, and his classic fetish-soundtrack La Salle Blanche is here remixed by Technomancer and Angst Pop. This is a new one for me, sorry about that, but it's worth it! Love the spooky sound and great electro style! The style is a bit special and that's what makes the difference with all the other tracks!
The Dark Side of Syd - "You Feel Like Lost Out in Space" is yet another strange song, acoustic psychedelics! It could be a Neofolk song. Love the melancholic voice! But after 2.30 the song completely changes and becomes more and more like a bad acid trip.
Olley -"Lost again (Club Mix)". Oh yeah, love the deep bass voice saying this one. For the rest it's simply a nice retro track, very 80's and very funky!
Technomancer -"Path of Destruction (Re Destroyed by Apoptygma Berzerk). Like this it sounds like a better version of Nine Inch Nails! Great work and very club minded! The trancy sound survived and blends in well with the new reworked sound!
Carlos Péron Feat. Centurio -"Revolution, Baby! (Main title) is a strange song for me, but for a lot of people this must be history, with an H!
Carlos Péron -"Powertrancefer" is truly a techno track, a real clubber! If you don't know it yet and you area clubber: go for it!
Dark Ruler -"Room of Rulers" reminds me very strongly of David Bowie, same timbre in the voice and it really sounds good! Ah, yess, I'm a fan of David Bowie!
Naked Lunch – "Glow (Technomancer Remix)". Legend Naked Lunch pioneered the UK electro-wave-scene in the early 80's. They have returned. This remix kicks-ass! I know, I reviewed this one already before …
Shatoo – "Dangertown (2013 Remix by Angst Pop feat. Technomancer)". This song was Number 1 in Norway in 1987 – It may very well make it to Number 1 again in this remix! The Synths rule in this one, love the voice! It's very 80's! I already reviewed it in the past …
Shatoo – "Floodlights (Dance Version by Angst Pop feat. Technomancer)". Latest single from Norwegian synthpop sensation, but here in an up-tempo dance version! I heard this one already before and enjoyed it very much! Angst Pop didn't turn us down and made a great version of this great song!
Shatoo – "Nothing That I Wouldn't Do (Single Version by Angst Pop feat. Technomancer)". The Radio Edit of the previous single did very well, here, a slightly more electronic version! Once again, a great version, slightly improved! It's indeed very poppy and contains a very happy tuning! You want to jump up and party, run around with a big smile!
Wolfsheim – "Über Grüne Wiesen". Wolfsheim does NOT exist anymore, but this previously unreleased track was found in the archives of their old record company, Eisenberg. It is produced by Carlos Perón (ex-YELLO) and it is yet another example of Petter Heppner at his best! Been since longtime a big fan of Wolfsheim and saw them in Ghent, on stage (I admit: it has been ages ago). They can move you to tears, however most people only know them from their major hit. This song is a nice showing off that they are more than just a dance floor hit! If you don't have goose bumps after listening to this song than you must be cold hearted! Thanks a lot for sharing this song with us! Another great track is "Anybody's Window" (909 remix and remastered), just as the remastered version of "Youth and Greed": a real pearl!
Most of these tracks are available on the compilation "Der Eisenberg Sampler – Vol. 4", the Naked Lunch single "Glow", the Shatoo singles "Floodlights" and "Nothing That I Wouldn't Do" and on the Attrition single "Narcissist", all out on Sub Culture Records. The Anne Clark remix is available on picture disc 12" only via Emmo.Biz Records.
Filip VAN MUYLEM
28/02/2014
---