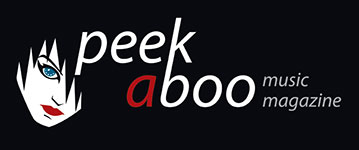 like this vinyl review
---
ALLES
Post
Music
•
Vinyl
Analogue Synth
•
Cold EBM
•
Cold Wave
•
Synth Pop / Electro Pop
•
Synth Wave
[80/100]

Mecanica
02/10/2014, Pascal VERLOOVE
---
Is this an effect of the globalization, which is, according to Wikipedia, the process of international integration arising from the interchange of world views, products, ideas and other aspects of culture ?
Remember, there was a time when (good) music, rock, electro or anything else was really an Anglo-Saxon thing. All goods things were coming from the US or the UK. Or, at least, even if you were not from US or UK you'd better pretend you were, and sing in English, if you wanted to achieve some kind of international recognition.
In those days, only some rare exceptions would produce a worldwide hit in a different language. Remember Nena and her 99 Luftballons ? How many other songs from Nena do you know ?
But those days are gone. Hurray ! And today, although there are still plenty of good things coming out of the US or the UK, they also come from Canada, Iceland, Belgium, Turkey or … Poland !
Indeed, Alles is an electronic duo from Łódź (pronounce it something like "Wood-tch" if you expect any Polish to understand what you are talking about), a big city in the center of Poland, a good 100 Km southwest of Warsaw, and Post is their debut album, that will be released on the Mexican label Mecanica – who said globalization ?
Post opens with the eponym title, a post-punk electro anthem in which the band directly declaims, in Polish, what could be seen as their manifesto : "We live in the kingdom of noise, information overflow, misinformation & disorientation […] post-modernism, post-punk, post-communism, great post. Overload's overload, tiredness of being tired. Has everything been done before ?".
Well, that is a very good question indeed. The world of electro, minimal synth, EBM, synthpop is rather crowded those days, and it's becoming harder to make something really different for sure.
Maszyna (Machine) follows this manifesto and it is, as the title suggests, more repetitive, closer to EBM and it is certainly one of the highlights of the album. On Cokolwiek, Alles present a more typical minimal / analogue synth type of approach, with a very catchy melodic line. Very good as well.
Some other titles such as Zero or My have definitely a synthpop touch, with more poppy tunes and melodies, but when GPS started it immediately reminded me of early eighties Neue Deutsche Welle bands such as DAF or Liaisons Dangereuses (Los Niños del Parque), not only because of the language but mainly the rhythm itself. GPS is quite nice although the title seems somehow "unfinished" and would probably have deserved to be pushed further to its darker side.
Masy shows a most industrial side of Alles, flirting with experimental, while 72 is again faster, more EBM, and coldwave. After the synthpop "interlude" of My, we are back to their more industrial, post-punk side with 404. The album finishes with the excellent Fala which mixes a techno beat and cold industrial synths, a nice successful combination.
So, does Alles create something that has never been done before ? Yes and no. These are sounds you've heard before, for sure, but they do not stick to just one subgenre and Post is rather varied. It includes elements of electro-pop, post-punk, techno, industrial & EBM. Nevertheless, no track is completely part of any of those selected scenes, also probably because they use both old analog synthesizers and more recent machines and computers.
Additionally, singing in Polish is, in the end, an asset, as it brings a distinctive touch to the band and fits rather well to the music. Post is not perfect and some titles are definitely stronger than others, but this is a great and very promising debut album for sure !
Selected tracks : Maszyna, Cokolwiek, My, Fala.
Pascal VERLOOVE
02/10/2014
---