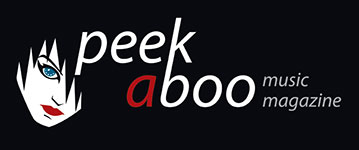 like this cd review
---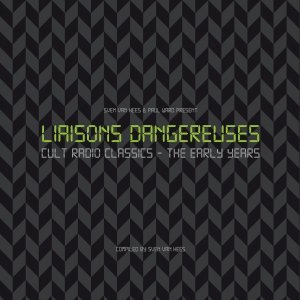 VARIOUS ARISTS
Liasons Dangereuses
Music
•
CD
Analogue Synth
•
Electro Pop
•
New wave
[98/100]

Universal Music
12/11/2015, Didier BECU
---
Call it nostalgia, but the 80s were gorgeous! There was no internet and you did not have a millions clips (that at the end of the day no one watches), but you had your radio! Do you remember that old thing? No, we are not talking about that piece of furniture that produces the voice of a hysterical DJ who plays 24 hours the same songs per day or freaks you out with stupid games. In the 80s the radio had a discovery function. Everyone was listening with a tape recorder to record the tunes that were played by John Peel. On the Belgian national radio, Gust De Coster and Luc Janssen were the best, but the pirate stations also had great names.

In Antwerp, there was the dance radio SIS and its programme Liaisons Dangereuses was very influential and presented by the (now very popular) Sven van Hees and Paul Ward. The style was so progressive, that some say it was the forerunner of the new beat genre. Sven and Paul love those days and the two compiled an excellent double CD that features 38 songs.

Another new wave compilation with hackneyed tunes? Absolutely not, even though there are on this compilation some well-known classics that were doing well in the dark clubs (Peter Godwin, Carlos Peron, Fad Gadget, Killing Joke or Section 25), this trip to the past is also a great discovery that features lots of tracks that most music fans don't know.

The tracks are almost pure dance, but they all have an extremely high melancholy level, and we bet that you'll sigh by every song and think: "why could they compose such great tracks thirty years ago?"
Tracklist:
Side A:
Wally Badarou - Endless Race
Pete Shelley - Witness The Change
Psyche - The Saint Became A Lush
Chris & Cosey - Walking Through Heaven
Ministry - The Angel
Carlos Peron - Breakin' In
Dark Day - Nudes In The Forest
Vicious Pink - The Spaceship Is Over There
Severed Heads - Dead Eyes Opened
He Said - Pump
Savage Republic - Jamahiriya
Fad Gadget - State Of The Nation
O Yuki Conjugate - Ba Makala
Bill Nelson - When Your Dream Of Perfect Beauty Comes True
Cultural Vibe - Ma Foom Bey
Informatics - Proximity Switch (Accidents In Paradise)
Section 25 - Looking From A Hilltop
Killing Joke - Turn To Red
Los Aragon - Cumbia De Los Pajaritos
Side B:
Severed Heads - We Have Come To Bless This House
Klaus Schulze - Weird Caravan
The Unknown Cases - Masimba Bele
Newcleus - Automan
T.A.G.C. - Big Sex
Kissing The Pink - Big Man Restless
Logic System - Clash
Nyc Peech Boys - On A Journey
Mac Attack - The Art Of Drums
Peter Godwin - French Emotions
All Systems Go - Crash Bang Wallop
Johnny Harris - Odyssey
Ganzheit - Harmony
Carlos Peron -Dropouts
Portion Control - Divided
Jah Wobble's Invaders Of The Heart - Invaders Of The Heart
Roberto De Simone - La Gatta Cenerentola II° Coro Delle Lavandaie
Liquid Liquid - Optimo
Grauzone - Film 2
Didier BECU
12/11/2015
---
Noem het nostalgie, maar de jaren 80 waren prachtig! Er was nog geen internet of je had geen miljoenen clipjes (waar uiteindelijk geen kat naar kijkt), wel was er de radio! Herinner je je nog die radio? Neen, we hebben het niet over dat meubelstuk en een hysterische DJ die 24 uur dezelfde plaatjes draait en je hoofd liet tollen met debiele spelletjes. In de jaren 80 had de radio nog een ontdekkingsfunctie. Iedereen zat met een taperecorder klaar om de songs op te nemen die John Peel draaide, en ook in ons land hadden we heel wat radiomakers die baanbrekend werk verrichtten. Op de Belgische radio zijn Gust de Coster en Luc Janssen zonder twijfel de grote voorbeelden, maar ook de vrije radio's hadden geweldige namen.
In Antwerpen was er de dansradio SIS en daarop was Liaisons Dangereuses een zeer invloedrijk programma van de (nu razend populaire) Sven Van Hees en Paul Ward. De stijl was zo vooruitstrevend, dat men het wel eens de voorloper van de new beat noemt. Sven en Paul kijken met liefde terug op deze hoogdagen en de twee brachten een excellente dubbel-cd uit met daarop 38 nummers.
Alweer zo'n new waveplaat met afgezaagde deuntjes? Nou net niet, ook al staan er op deze compilatie een paar overbekende klassiekers die het in de donkere clubs goed deden (Peter Godwin, Carlos Peron, Fad Gadget, Killing Joke of Section 25), is deze trip naar het verleden vooral een ontdekkingstocht naar tracks die de meeste (zeker de jongste) muziekfans niet kennen.
Het gaat om louter dancetracks, maar ze hebben één voor één een uiterst hoog melancholiegehalte, en wedden dat je bij ieder nummer zucht: waarom konden ze dertig jaar geleden wel nog zo'n goede nummers componeren?
De tracklist:
Side A:
Wally Badarou - Endless Race
Pete Shelley - Witness The Change
Psyche - The Saint Became A Lush
Chris & Cosey - Walking Through Heaven
Ministry - The Angel
Carlos Peron - Breakin' In
Dark Day - Nudes In The Forest
Vicious Pink - The Spaceship Is Over There
Severed Heads - Dead Eyes Opened
He Said - Pump
Savage Republic - Jamahiriya
Fad Gadget - State Of The Nation
O Yuki Conjugate - Ba Makala
Bill Nelson - When Your Dream Of Perfect Beauty Comes True
Cultural Vibe - Ma Foom Bey
Informatics - Proximity Switch (Accidents In Paradise)
Section 25 - Looking From A Hilltop
Killing Joke - Turn To Red
Los Aragon - Cumbia De Los Pajaritos
Side B:
Severed Heads - We Have Come To Bless This House
Klaus Schulze - Weird Caravan
The Unknown Cases - Masimba Bele
Newcleus - Automan
T.A.G.C. - Big Sex
Kissing The Pink - Big Man Restless
Logic System - Clash
Nyc Peech Boys - On A Journey
Mac Attack - The Art Of Drums
Peter Godwin - French Emotions
All Systems Go - Crash Bang Wallop
Johnny Harris - Odyssey
Ganzheit - Harmony
Carlos Peron -Dropouts
Portion Control - Divided
Jah Wobble's Invaders Of The Heart - Invaders Of The Heart
Roberto De Simone - La Gatta Cenerentola II° Coro Delle Lavandaie
Liquid Liquid - Optimo
Grauzone - Film 2
Didier BECU
12/11/2015
---