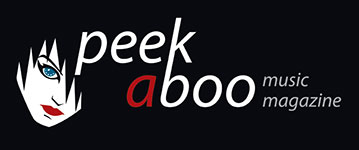 like this cd review
---
SERAPHIM SYSTEM
This Is Invasion
Music
•
CD
[65/100]

11/11/2015, Jurgen BRAECKEVELT
---
As a foretaste of the upcoming album Automaton Assisted Annihilation, the American band System Seraphim comes up with a brand new single This Is Invasion. The four track EP contains the original version plus three remixes (one by Seraphim System themselves, as well as NOISUF¬-X and ISZOLOSCOPE).

Seraphim System represents a mix of aggrotech, combined with elements of punk, metal, dubstep and drum 'n' bass. A combination of orchestrated chaos that normally results in harder uptempo songs.

On this EP however, it all sounds a bit softer than normally, sleeker and more subdued. The Bass Invader version sounds very drum 'n' bass-like and it probably will do better at an afterparty than at a dark club.

To its remix, NOISUF-X adds a more aggressive tone, and so this aggrotech tune surely will please the fans of the genre. The dark beats are harder and more up-tempo than on the softer original version.

ISZOLOSCOPE adds dirstortion, what makes this single an industrial version. A very monotone sound and not surprising at all.
Jurgen BRAECKEVELT
11/11/2015
---
Als voorproefje op het album Automaton Assisted Annihilation, laat het Amerikaanse Seraphim System van zich horen met de single This Is Invasion. Op de 4 nummers tellende EP vinden we naast de originele track ook een remix van Seraphim System zelf, alsook twee remixes van NOISUF­-X en van ISZOLOSCOPE.

Seraphim System staat voor een mix van aggrotech, gecombineerd is met elementen uit punk, metal, dubstep en drum 'n' bass. Een combinatie waarbij georkestreerde chaos normaliter in uptempo en hardere songs resulteert.

Op deze ep klinkt het wat minder hard dan we gewend zijn, gestroomlijnder en wat meer ingetogen. De Bass Invader versie klinkt heel drum 'n' bass en zou het op een afterparty beter kunnen doen dan in de donkere scène.

NOISUF-­X stopt in zijn remix een meer agressieve toon waardoor die aggrotech wordt en waarvan de liefhebbers van het genre zullen genieten. Snoeiharde darkbeats en een meer uptempo versie van het al bij al bravere origineel.

ISZOLOSCOPE gooit er nog een paar kilo's distortie bij en maakt een industrial versie van de single. Heel monotoon qua sound en weinig verrassend.
Jurgen BRAECKEVELT
11/11/2015
---