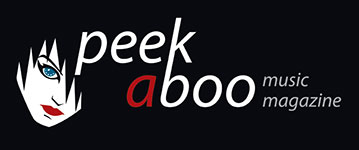 like this album classics review

---
SPECTRA*PARIS
License To Kill
Music
•
Album Classics
Dark Pop
•
Synth Pop / Electro Pop
[95/100]

Out Of Line
09/11/2015, Didier BECU
---
When Elena Alice Fossi joined Kirlian Camera in 2000, no one imagined that this woman would give this legendary darkwave act a new life. Anyone who has seen Elena one second on stage knows that this is the place where she belongs, but she's also a versatile artist, just listen to her side projects Alice Neve Fox or Sideantartica. And of course there's Spectra*Paris, the pop project that is created through the fascination with James Bond. Now that Daniel Craig dominates the world again, we'd like to talk about our favorite Bond girl who unfortunately was never in a 007 movie, but she's the best!

Licence To Kill was the successor of the 2007 album Dead Models Society (containing the heartbreaking cover Mad World by Tears For Fears). Although you can't compare the two albums (except that they both contain dark pop), Licence To Kill is the strongest of the two. In this project, Elena Fossi is surrounded by two other powerful women, but it is clear that this is her project in which she firmly holds the reins.

If you are forced to push Spectra*Paris into a category then the music of this Italian beauty ends up in the pop section, but it's so much more than that. The title track Licence To Kill begins with mysterious footsteps, and explodes after a few seconds in a real rock monster. Elena Fossi is an irresistible pop diva on Spectra*Paris, she even sounds a bit like Lady Gaga, but (and this is probably her Kirlian Camera influence) it is always dark.

That dark effect you immediately hear on Clockwork London: perfect pop that is experimenting with the A Clockwork Orange soundtrack by Wendy Carlos. Elena leads you to the dark catacombs. Sometimes her pop music sounds a little bit heavy, but never bombastic.

For the frontwoman of Kirlian Camera it is also normal that her influences are present in Spectra*Paris. Movie Ghouls is schizophrenic pop, just as the eerie keyboards in Aston Martin DB5.

Diva's always sound irresistible, but they're dangerous as well. Elena catches you in her web via Carrie Satan with sugar-sweet pop, but once you arrive there, you'll never get away, she has the power!.The voice sweetens your mind, but the keyboard sounds suggest that it is too late. Destructive pop, it exists, and Elena Alice Fossi has created it!

"Blood sprays everywhere", Elena whispers in Death Records; the black widow has done her job: you are forever in love with her pop. It's not just because of the title that Lost Highway Voices smells a tad of David Lynch. Who said that pop music is stupid? Listen to Spectra*Paris!
Didier BECU
09/11/2015
---
Toen Elena Fossi in 2000 bij Kirlian Camera kwam, was er wellicht niemand die kon vermoeden dat deze vrouw deze legendarische darkwave-act een nieuw leven zou bezorgen. Na Elena één seconde op het podium te zien, weet je dat dit haar geliefde plaats is, maar ze is tevens een veelzijdige artieste, luister maar naar haar nevenprojecten Alice Neve Fox of Sideantartica. En natuurlijk is er ook Spectra*Paris, het popproject dat ontstaan is door de fascinatie voor James Bond. Nu Daniel Craig de hele wereld domineert, vonden wij het best leuk om het eens over onze favoriete Bondgirl te hebben dat jammer genoeg nooit in een 007-film te zien was!

Licence To Kill was de opvolger van het in 2007 verschenen Dead Models Society (met daarop de hartverscheurende cover Mad World van Tears For Fears). Alhoewel je de twee albums niet met elkaar kan vergelijken (behalve dat ze allebei donkere pop bevatten), is Licence To Kill de sterkste van de twee. In dit project wordt Elena Fossi omringd door twee andere vrouwen, maar het is duidelijk dat dit haar project is waarin zij stevig de touwtjes in handen heeft.

Als je toch wordt gedwongen om Spectra*Paris in een hokje te duwen, dan belandt de muziek van deze Italiaanse schone sowieso bij popmuziek, maar ze is zo veel meer dan dat. De titeltrack Licence To Kill begint met geheimzinnige voetstappen en ontploft na enkele seconden in een rockmonster. Elena Fossi gedraagt zich als een onweerstaanbare popdiva, het klinkt zelfs wat als Lady Gaga, maar (en dat is waarschijnlijk haar Kirlian Camera-verleden) het blijft steeds donker.

Dat donkere effect hoor je meteen op Clockwork London: perfecte pop die met de A Clockwork Orange-soundtrack van Wendy Carlos experimenteert. Elena leidt je naar donkere catacomben. Soms is het pop die wat zwaar klinkt, maar nooit te bombastisch.
Als frontvrouw van Kirlian Camera is het natuurlijk ook normaal dat je ook die invloeden in Spectra*Paris hoort. Movie Ghouls is schizofrene pop, net zoals de angstaanjagende keyboards in Aston Martin DB5.
Diva's klinken altijd zowel onweerstaanbaar als gevaarlijk. Elena strikt je in haar web via Carrie Satan met zeemzoete pop, maar ze sleept je genadeloos mee. Eens je er bent belandt, kom je er nooit meer weg. De stem laaft je geest, maar de keyboards verraden dat het te laat is. Destructieve pop, het bestaat…

"Blood sprays everywhere" fluistert Elena in Death Records, de zwarte weduwe heeft haar werk gedaan: je bent voor eeuwig verliefd op haar pop. Heerlijk, mystiek en het is niet alleen wegens de titel dat Lost Highway Voices een tikkeltje naar David Lynch ruikt. Wie zei daar alweer dat pop stom is?
Didier BECU
09/11/2015
---