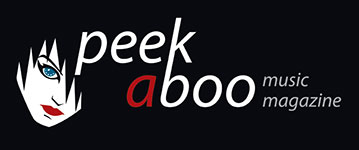 like this cd (ep) review
---
TEN AFTER DAWN
Best Of Both Words
Music
•
CD (EP)
Dark Pop
•
Synth Pop / Electro Pop
[71/100]

Macaroni Penguin Music
10/04/2017, Jurgen BRAECKEVELT
---
Ten After Dawn is the brainchild of Teemu Salo and Toni Viholainen. Orginally a rock band they decided in 2009 to turn into a more industrial version of themselves. After some experiments and a disastrous episode (when their drummer was forced to cancel a few days before a big show leaving them with only 3 days to program electronic drums) they ended up as a dark electropop band.
The EP Best Of Both Words has 4 songs. Melody is something in between darkpop and future pop. The vocals are pure but a bit plain. Gone has more of a darkwave sound with a quiet melody and restrained vocals. Stylistically it has a whiff of 'Depeche Mode'. In my opinion Scarlett is the best song of this EP. It still sounds smooth but with an willful edge. The sound is more edgy, still poppy but dark as well. Closing song Tell Me hits me with a synthwave feeling, especially during the intro. The song speeds up a bit afterwards with faster drums. But the vocals stay the same: well sung but nothing more.
As a darkpop band Ten After Dawn have delivered 4 worthy songs on this EP, but nothing really new, unique or challenging. For me it could have been a bit more.
Jurgen BRAECKEVELT
10/04/2017
---
Ten After Dawn is het geesteskind van Teemu Salo en Toni Viholainen. Oorspronkelijk een band die rock speelde en in 2009 als het ware een meer industriële versie van hun band wilden maken. Na wat geëxperimenteer en een noodlottige wending in de zin dat de drummer een paar dagen voor een grote show uitviel en men op drie dagen tijd electronische drums moest programmeren, zijn ze bij donkere electropop beland.
De EP Best Of Both Words bevat 4 songs. Melody houdt het midden tussen darkpop en future pop. De zang is zuiver maar toch eerder vlak. Gone is meer een darkwave song met heel rustige melodieën en ingehouden zangpartijen. Er zit een reukje Depeche Mode aan qua stijl.
Scarlett is naar mijn smaak het beste nummer op deze EP. Het klinkt nog heel smooth, maar er zit een eigenzinnig kantje aan. Het klinkt ook wat hoekiger, toch nog poppy, maar evengoed donker. Met afsluiter Tell Me overvalt me meer een synthwave gevoel, zeker bij de intro. Daarna komt er meer tempo in de song met snellere drums, waardoor het weer een bocht maakt. De zang blijft van hetzelfde allooi... Het is goed gezongen, maar ook niet meer.
Als darkpop band heeft Ten After Dawn met deze EP vier nummers afgegeven die er mogen zijn, maar het is niet dat de band er iets echt nieuws, unieks en uitdagends mee doet. Wat mij betreft mocht het iets méér zijn....
Jurgen BRAECKEVELT
10/04/2017
---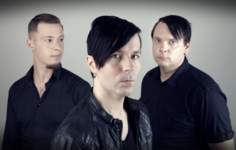 ---