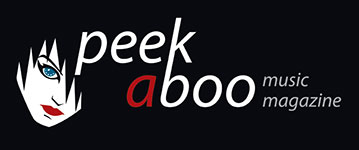 like this cd (ep) review
---
BLUTENGEL
Black
Music
•
CD (EP)
Dark Pop
[84/100]

Out Of Line
27/01/2018, Jurgen BRAECKEVELT
---
Chris Pohl, founder, body and soul of Berlin's dark pop band Blutengel, cannot be idle and keeps on creating music faster than a pit crew. The song Black was taken from their previous full album Leitbild. The song was much appreciated by fans so Chris chose to thank those loyal fans with this mini-album, on which we, besides the title track, can also find a number of previously unreleased songs.
On Black, which is a rather upbeat track, we can hear Pohl sing: Everything is black, Everything is black, Black is my life, Black is my soul, Black is my heart, Black is the love, that tears us apart again!
Komm Zu Mir sounds very similar, slightly more up-tempo and with the typical Blutengel sound, vocally enriched by Ulrike.
We dive a little deeper into the dark with There's No Place. A little more quiet but with a very ethereal and diverse melody line. Then its time for a classical music intro presented by the song Seele, only to morph into a beautiful dark-wave song after a minute or so. A bombastic sound carousel, epic female background vocals, tempo changes, and deep melancholy.
We have known for a long time now, Chris Pohl can create incredible things with his machinery. In the next song, Blood Rain, this becomes very clear again and it can not be summarised in one style. We also get to enjoy some guitar play, something that personally sounds great to me. This guitar play is something we tend to hear more often on the recent releases and on stage. Der Letzte Kampf is another 'classic' Blutengel song: danceable Dark Pop with a strong tempo.
As a bonus we get two remixes of Black, the Alternative Mix and the Trensity Mix. The latter sounds really good, with firm guitar work and some will hear a little Sisters Of mercy in it.
Without doubt this is a Blutengel release on which their typical Dark-Pop gets some extra depth by carefully added guitars, so it might sound slightly different.
Jurgen BRAECKEVELT
27/01/2018
---
Chris Pohl, grond, ziel en belichaming van de Berlijnse dark pop- band Blutengel, kan niet stilzitten. Hij maakt muziek aan een hels tempo. Black was een song van de langspeler Leitbild. De song was één van de heel erg gesmaakte nummer bij de fans en Chris bedankt die trouwe fans met een mini-album, waarop, naast dit nummer, ook een aantal niet eerder uitgebrachte songs te horen zijn.
Black stond op Leitbild. Een vrij uptempo song die klinkt zoals Pohl zingt: Everything is black, Everything is black, Black is my life, Black is my soul, Black are the things, that I have never told, Black are my thoughts, Black is my heart, Black is the love, that tears us apart again!
Komm Zu Mir is van hetzelfde allooi, iets meer uptempo en heeft het typische geluid dat we van Blutengel kennen, vocaal versterkt door Ulrike.
En we duiken weer iets dieper en donkerder met There's No Place. Iets rustiger, met een heel aanstelijke en diverse melodielijn. Hoogtijd voor een stukje klassieke intro. Seele doet het ons cadeau. Om na een kleine minuut te ontpoppen tot een mooie darkwave -song. Een bombastische klankcarrousel, epische vrouwelijke achtergrondzang, tempowisselingen, en diepe melancholie.
We weten al langer dat Chris Pohl ongelooflijke dingen aankan met zijn machinerie. In Blood Rain wordt dat nog eens duidelijk, het is niet in één stijl te vatten. En we krijgen de geneugtes van gitaarwerk extra. Iets wat ik persoonlijk geweldig vind klinken. Het is iets wat we in het laatste werk meer en meer horen en ook live komen gitaren op het podium…Der Letzte Kampf is weer een 'klassiek' Blutengel-song: dansbare Dark Pop met een stevig tempo.
Als toemaatje krijgen we twee remixes: de Alternative Mix van Black en de Trensity Mix. Deze laatste een echt echt goéde, met steviger gitaarwerk en je ontwaart er Sisters in…
Het is en blijft Blutengel. De darkpop krijgt toch extra diepgang door voorzichtig gitaarwerk, waardoor de sound net iets anders is.
Jurgen BRAECKEVELT
27/01/2018
---