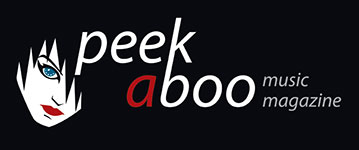 like this 7 inch review
---
TJENS MATIC
Middle Finger
Music
•
7 inch
[85/100]

PIAS
23/01/2018, Fred GADGET
---
Earlier this year the dream of so many became (almost) a reality when Arno Hintjes and Paul Couter decided to dive into their archives and make a concert tour together as the band Tjen Matic. The fact these gentlemen decided not to use the obvious name TC-Matic will have had their reasons but meanwhile musically they have already proven that this does not really matter! Whoever has seen them on stage, knows that their live shows are rock solid, even despite the very minimal stage line-up. Today, is seems Tjen Matic is not just a kind of reunion / best or project, because in December their very first and brand news single Middle Finger will be released. A release that will not only be available digitally but also as a real vintage 7 " by PIAS. We have already listened to the single and we can only bring you good news! Arno and his partners in crime succeed in introducing the hard, punky and yet groovy style of the late TC-Matic into 21st century as if it is new. On the b-side we can find a beautiful live version TC-Matic classic Being Somebody Else performed by Tjen-Matic. With this gem it looks like both gentlemen are going to continue their already great legacy for a bit longer. In other words, this 68-year-old Belgian enfant terrible Arno Hintjes proves with this single once again that one is never too old to be punk!
You can witness Tjen-Matic live this Friday December 1st at De Casino, St-Niklaas, B
Fred GADGET
23/01/2018
---
De droom van zovelen werd begin dit jaar zogoed als werkelijkheid toen Arno Hintjes en Paul Couter samen besloten hun hun archieven nog eens in te duiken en onder de noemer Tjen-Matic een concert tour te maken. Dat de heren dat niet onder naam TC-Matic deden zal zo wel zijn redenen gehad hebben maar muzikaal bewezen ze ondertussen al dat dit eigenlijk geen reet uitmaakt! Wie ze live al aan het werk gezien heeft weet dat hun live-shows er staan, ondanks de zeer minimale bezetting. Vandaag is Tjen Matic niet louter een soort reünie /best of project meer want in december kom hun allereerste single Middle Finger uit. Een release dat niet enkel digitaal zal te verkrijgen zijn maar ook als een heuse 7" zal uitgebracht worden door PIAS. Wij hebben de single al kunnen beluisteren en wij kunnen u enkel goed nieuws brengen, Arno en de zijnen slagen er in de harde, punky en toch groovy stijl van wijlen TC-Matic met glans weer in deze 21st eeuw te introduceren alsof het nieuw is. Op de b-kant vinden we een prachtige live-versie van de door Tjen-Matic gebrachte TC-Matic klassieker Being Somebody Else. Met dit pareltje ziet het er naar uit dat beide heren hun reeds geweldige nalatenschap nog even verder gaan zetten. Met andere woorden, deze 68 jarige Belgisch enfant terrible Arno Hintjes weet met deze single nog maar eens te bewijzen dat men nooit te oud is om punk te zijn!
U kan Tjen-Matic live aan het werk zien deze vrijdag 1 december in De Casino St-Niklaas.
Fred GADGET
23/01/2018
---