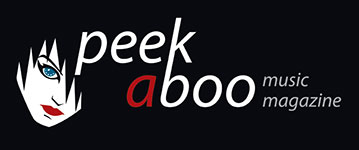 like this cd review
---
CONFRONTATIONAL
The Burning Dawn
Music
•
CD
Darkwave
•
Synth Wave
11/12/2017, Clémence MESNIER
---
A singular signature within the synthwave scene. Confrontational is more « old-school », than other members - but not old-fashioned or obsolete. More than a repetition of 80's bands, Confrontational shares « a joyful awareness of coming after » (a quote from Laurent Jullier, cinema theorician who defines what a remake is). Confrontational is aware of his references, his musical genealogy, his forebears, and he finds his own way, his own dawn.
2015, 2016, 2017 : every year, a new wave of songs floods us, holding some treasures (Keep Faith ; Stranger in the Mirror). The Burning Dawn is the last chapter of a trilogy begun with A Dance of Shadows and extended by The Kingdom of Night. If the first release's aim was to create a signature (and intended to be your nights' soundtrack), the second chapter clearly guides us to a deeper reading. Times are changing, and The Kingdom of Night was the reflection of a derelict world. Now, it's the turn of a « burning dawn », like a rebellion, a way to rebirth. This is the picture of the phoenix which comes in our mind. This awakening is surrounded by talented musicians : Cody Carpenter, Tobias Bernstrup, Trevor William Church, Tying Tiffani.
This rebirth is empowered by omnipresent synthesizers, used as if it was voices. Confrontational knows how to make synths speak, how to materialize emotions with synths. The human voice appears after -at the second track. As usual, it's a voice without effects, a proof of sincerity : there is nothing to hide.
The songs don't work on heaviness but on atmosphere, progression and feelings (Vendetta). This album is not really made to be « danceable » : it's more an introspective work. But don't worry, these nine songs will be danceable, of course, for gigs (we've already seen Massimo and his collaborators on stage, a energy-charged bomb shot out by powerful drums).
Every Confrontational albums are like classical movies : you have to listen/see them several times to catch their secret meaning, and every time you discover new qualities. Like a soundtrack, this Burning Dawn is a way to leave the real world and to gather your thoughts in an oniric, obscure and foggy trip. And it makes this project be one of the most engaged and original in synthwave, rising on the twilight of Carpenter and Moroder.
Clémence MESNIER
11/12/2017
---