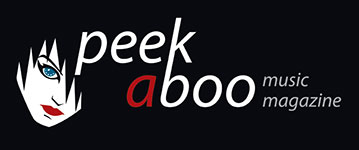 like this vinyl review
---
PHOSPHOR
Youth & Immortality
Music
•
Vinyl
Cold Wave
•
Darkwave
•
Synth Wave
•
Synthpop
[95/100]

Desire Records
30/10/2013, Philippe BLACKMARQUIS
---
Better late than never... This album was released in March 2013 but I only noticed a few days ago that it hadn't been reviewed by our editors yet. A shame because it's simply one of the five best albums of 2013, in my humble opinion.

PHOSPHOR was formed in 2011 in London by Nathalia Bruno and Jake Ambridge, the brother of Ryan Ambridge (Hetaera & I.F.A. Electronics, ex-Linea Aspera). Hélène de Thoury, from France, joined the duo a few months later. The band released two EP's and one of their song, "Skull" received some exposure thanks, a.o., to its presence on the Mannequin Records compilation curated by Mushy: "The End of Civilization".
"Youth & Immortality", their first LP, was released by the French label Desire Records and it's an amazing album. It can be described as a combination between top-notch synth-pop and darkwave with a touch of shoegaze psychedelia. The fact that Jake and Ryan Ambridge are brothers is no coincidence: in PHOSPHOR, you find the same brilliant drum and synth arrangements as in Linea Aspera. Another resemblance is that both bands rely on the quality of vocals, lyrics and melodies. But both bands differ in the presence of Jake's shoegaze/postpunk guitar and in the overall atmosphere: PHOSPHOR has a more "dark emotional", "gothic" feeling, while Alison Lewis' universe is colder, more academic and industrial.
"One Night In Rome" is an upbeat song that evokes the Cure and Tropic of Cancer: a great opener! With "Entropy", we enter a dark and ghostly world dominated by drone synths, a robotic snare drum sound and hypnotic, reverberated vocals much in the style of Cocteau Twins.
"Rotary" is my favorite track: the chorus "You can't control what you feel inside" really takes you far away thanks to Nathalia Bruno's ethereal vocals and Hélène de Thoury's beautiful synth melody. The song as a whole has a very nice fetish and gothic flavor which made me think of Die Form, Athamay, Tristesse De La Lune, Love Is Colder Than Death,... "City Lights" evokes perfectly the loneliness that the band experienced when they moved to London: a droning bass leads you into yet another luminescent chorus adorned with regal synth chords.
"Tortured Soul" starts like a modern Dead Can Dance tune: slow, majestic and mesmerizing. Nathalia's voice is sepulchral, in the style of Zola Jesus and the overall feeling is appropriately witchy... The title song is probably the most poppish, with its nice syncopated drums and 80ies keyboards. The chorus is immediately memorable and has the same seductive effect as Sally Dige's "Immaculate Deception". To close the album beautifully, "Dark of Summer" is another gem of romantic synth-pop while the Curesque "Internal" features Jake Ambridge's heavily flangered guitar and verses nicely sung in French.
As a conclusion; this debut album is simply a masterpiece. A must-have for all lovers of synth-pop with a dark edge. I had the opportunity to meet the band after their concert in Köln: they are very nice people! Check the interview here!
Philippe BLACKMARQUIS
30/10/2013
---