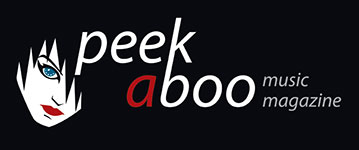 like this cd review
---
AMBASSADOR 21
X
Music
•
CD
Electro
•
Experimental
•
Harsh
•
Industrial
•
Industrial Rock
•
Noise
[82/100]

Hands Productions
30/10/2013, Didier BECU
---
I admit it, I really do hate earplugs. Fair to say they can protect your ears, but they also destroy the beauty of music. So yes, I'm one of those who refuse to wear 'em….except when it's Ambassador 21! This band is a thrill, I even would go as far by saying that the tunes by Natasha A Twentyone (voice, electronics) and Alexey Protasov (voice, electronics) are not music. Nah, don't get me wrong, I just wanna say it's more like an experience. It's a trill, like taking a dive on a rollercoaster…you know you'll end up with a headache, but you can't resist as it's oh so funny and that is what this Belarusian duo is all about.
The band are already doing their stuff for ten years and I guess it's somewhere written in the stars, but this anniversary got them to the label they fit best on: Hands. I remember very well when I was reviewing their debut, I compared them to Atari Teenage Riot and I probably still do, but at the same time is this the sound of a band that had a very positive evolution. Don't worry, I'm not speaking about a so called mature (read dull) sound, but a band who has tried to experiment. Their latest album shows this in a perfect way. There are 16 tunes on here and they all have one thing in common and that's the fact that they're loud, but apart from that they're all sounding different and that's how you get a great album.
Ambassador 21 are rebels. Every line they use (from Face Your Future Killers till Fuck All Systems) is a punch in the face. It's raw, it's harsh, it hurts…you just feel it's the scream from two people who believe in a change. The cynical old bastard in me tells me that you can't change this world, but still I'm thrilled when discovering that there are those who still believe you can. So respect, and more than that!
You often read that an album is a blast (even if puts you asleep), but X is a one, it's even a bomb…this is explosive. Noiseterrorists with a bloody good taste, X is excellent! Get it...
Didier BECU
30/10/2013
---