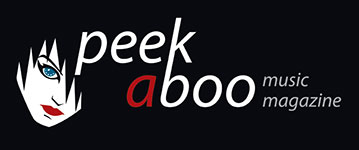 like this cd (ep) review
---
REACTOR7X
And Chaos Bacame The New Order
Music
•
CD (EP)
Harsh
•
Harsh Electro
[86/100]

09/08/2018, Jurgen BRAECKEVELT
---
Reactor7x is a two-headed harsh electro band that was founded in Poland in2008. The band members Ad-x (synths, composing, programming) and Blackjack O'Hare (lyrics, vocals) have already released a demo and EP and in 2016 their debut album Illusion Of Chaos was released on Advoxya Records.
In addition to their own work, they have made remixes for :Wumpscut:, Suicide Commando, Alien Vampires, SHIV-R etc...
And now they are back with a new piece of brutal harsh electro named And Chaos Became The New Order. Right from the first track it's spot-on with The Circus Of False. And a barrage of deep dark beats, aggressive vocals and synths that spit out a wide range of sounds. And yet the pace itself is not that high but danceable down to the very end.
The Cycle Of Life has the same ingredients. The vocals of bigmouth Blackjack O'Hare are very cheeky yet threatening, which also characterizes their style. The melodies could well come from an average Eurosong track, but is expertly mutilated to brutally abuse your eardrums. Great! You might also be able to perfectly imagine something with a song title like Acid Symphony. More acid than symphony? For me to know, for you to find out! If I reveal the track is just as hard hitting as the first two songs, you might have your answer there until you have listened to it yourself, right?
As a cherry on the cake we get also a bunch of remixes of the track The Circus Of The False by Stahlnebel & Black Selket and another version of that same song, this time tackled by Schwarzstern (a bit slower, lot darker than the original and with some more clear EBM-touch … just great!) and the Restriction 9 remix. The latter gives a totally new dimension to the song.
Incognitron 3000 had a go on Acid Symphony and turned it, as it were, in a science fiction-eighties version.
With this EP, Reactor7x proves that they deserve a solid position in the harsh-electro scene. Measured beats, stuttering tempos, melodic fun but above all very harsh! I wish these gentlemen many stages and frenzied audiences with as their only the only concern: im Rhythmus bleiben!
Jurgen BRAECKEVELT
09/08/2018
---
Reactor7x is een tweekoppige harsh electro band die in 2008 in Polen werd opgericht. De bandleden Ad-x (synths, componeren, programmeren) en Blackjack O'Hare (tekst, zang) brachten al een demo en een EP uit, en in 2016 verscheen op Advoxya Records de debuut-LP Illusion Of Chaos.
Naast eigen werk, maakten ze al remixes voor :Wumpscut:, Suicide Commando, Alien Vampires, SHIV-R enz…
En nu een nieuw stukje brutale harsh met And Chaos Became The New Order. Het is meteen raak met The Circus Of False. En spervuur van diepe dark beats, agressieve vocalen, en synths die een mijlenbreed gamma van sounds mogen spuwen. En toch is het tempo an sich niet zo hoog, maar dansbaar tot in de kleinste cel.
The Cycle Of Life heeft dezelfde grondstoffen. De zang van brulboei Blackjack O'Hare is heel brutaal en dreigend, wat het genre ook kenmerkt. De melodie zou zo uit een doorsnee Eurosong-nummer kunnen komen, maar wordt vakkundig ingezet om snoeihard je trommevlies te mishandelen. Topklasse. Je kan je dan wellicht ook perfect iets voorstellen bij een songtitel als Acid Symphony. Veel acid en minder symphony? Voor ondergetekende een weten, voor u een raden. Als ik bij wijze van toegift zeg dat het gewoon even hard op je inbeukt als de twee eerste songs, dan hebt u een antwoord waar u in afwachting van een luisterbeurt mee verder kunt, niet?
We krijgen als kers op de taart een aantal remixes van The Circus Of The False van Stahlnebel & Black Selket, een versie die is aangepakt door Schwarzstern (iets trager en een pak donkerder dan het origineel, met wat meer EBM-touch, géweldige remix!) en de Restriction 9 -remix. Deze laatste geeft een totaal nieuwe dimensie aan de song.
Incognitron 3000 zette zich nog even aan Acid Symphony en maakt er als het ware een science fiction-eighties versie van.
Met deze EP bewijst Reactor7x dat ze hun vaste stek in het harsh-electro-landschap méér dan verdienen. Gedoseerde beats, stompende tempo's, melodisch leuk en vooral snoeihard. Ik wens de heren veel podia toe en een uitzinnig publiek met als enige bekommernis: im Rhythmus bleiben!
Jurgen BRAECKEVELT
09/08/2018
---
---