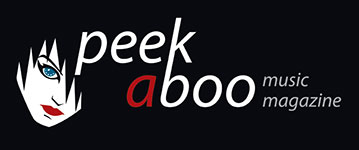 like this cd review
---
FUNKER VOGT
Survivors Collector's Edition
Music
•
CD
aggrotech
•
Harsh
•
Hellelectro
•
IDM (Intelligent Dance Music)
•
Techno
•
Trance/Rave
[89/100]

Repo Records
05/07/2014, Filip VAN MUYLEM
---
Survivor is one of the most important releases of the cult band Funker Vogt, and finally it is available again on CD. The Collector's Edition comes in a 3 CD digipak, containing the following releases: Survivor, Revivor, Date of Expiration, Red Queen (feat. Joke Jay of And One: a great ballad and thus a rare pearl in this genre. 5 remixes are done: Humpy Dumpty, The Cheshire Cat, The Mad Hatter, The White Rabbit and T.O.Y.) plus some bonus material like rare and unreleased tracks. Completed with a detailed booklet and for the first time including all lyrics. If you haven't got it already and are a fan: don't hesitate! Otherwise it's a great gift for someone who has to get to know them!

Altogether 42 tracks can be found on this 3 CD Collector's Edition, presenting everything a fan would ask for. Especially for new and younger fans of Funker Vogt this is a good chance to complete their collection.
Here they will find the classic club-hits like "Date of Expiration" (and in 4 different versions on this one including the Unit 187 remix), "Final Thrill" (2 other versions are included: the short first demo that show off clearly where the track started and a nice remix by Christian Michael from Flatline) and "History" (also in a great remix version done by Icon of Coil) which are still present in the current playlists of the DJ's and which are still played live at the Funker Vogt concerts. And indeed a perfect match! I had great fun listening to these anthems again!
Moreover this Collector's Edition contains the extremely rare tracks like "Refugees" (trance techno and a real clubber!), "Whenever a Child dies" (the title says it all and that is an extra reason why I love this one! It's great to see that they have a great heart) and the B-sides "Second World" (a very typical Funker Vogt track, but a very good one!), "Chessmen's Square" (a very trancy and almost kinda Covenant minded track, with only a computer animated voice) and "Traumatic Event" (a great one, could be a classic hit from Funker Vogt). The aforementioned track can also be found as a remix by the famous GOA-expert DJ-Bim. This part is more for the hardcore fans or for the fans of that genre.

For the first time, the listener will get a view behind the scenes and can discover the evolution of a song from the very first demo-edit (Fallen Man, Final Thrill) towards the final version. And believe me: that is very interesting! A great thing if you want to hear how much it has been worked out afterwards!

And as if this is not already enough, the Revivor CD presents the interpretation of the Survivor songs by famous scene acts as Icon of Coil ('History'), Noisex ('Obscure Pictures'), Dance or Die ('Prisoners of War'), Afghast View ('Lügner!'), XPQ 21 (great work on 'Faster Life', very The Prodigy minded), Haujobb ('Stolen Thoughts'), Vernon B. ('This world') or T.O.Y. ('Red Queen'). This is the ultimate gift and a building a great bridge to other fans!
Once again it became very clear that this band has been copied a lot over the years, but most of the copies are just crap, so you better stick to this brilliant original!
The future is bright! And don't forget that they also set up a new cd, released last year!
Filip VAN MUYLEM
05/07/2014
---