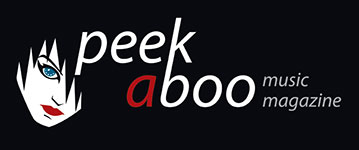 like this cd review
---
X-MAL DEUTSCHLAND
Classics: Devils
Music
•
CD
[88/100]

Metronome
01/07/2014, Didier BECU
---
Hold your horses, before you kill me. Devils is not the best album by X-Mal Deutschland, but by far their most ignored one. The problem already starts that only a handful of people are aware that this fourth and final album has been released.


Of course back then there was no future for Hamburg's finest. The 90's were making their entrance and there was simply no place left for this influential waveband that released on 4-AD classic albums as Fetisch, Tocsin and Viva. Even if Viva will be my favourite album by them (I know you all prefer Fetisch!), I listen a lot to Devils…


No panic, I'm aware that the band were in a way betrayers. Since Matador was released as a single everyone knew that the Germans were striving for a more pop sound and Devils was that ultimate proof to that.


Technically speaking you can't even say that Devils is a real X-Mal Deutschland as only Anja Huwe and Wolfgang Ellerbrock were the remaining members. Manuela Rickers, Fiona Sangster and Peter Bellendir already left the sinking ship because Devils was commercial wise a disaster. Not only were they away from 4-AD, they also left many fans speechless with their new approach. The gorgeous voice from Anja Huwe stayed, the moody synths were there too, but out of sudden X-Mal Deutschaland sounded like…Roxette!


Heavens and Seas was like a female version of The Waterboys, I Push It Harder like a pre-Spice Girls song and You Broke My Heart could have been penned down by Phil Collins. Mind you, despite all writing this, I fall for this type of music as all by all it's better to be a copy from Phil Collins than Pearl Jam (there goes my credibility, but I mean those words!).


Nah, Devils is a collection of gorgeous wavepopsongs, but in a way a failed attempt from a band that wanted to cross their borders. Anja Huwe still had the most sexy voice in music, they still could write tunes (listen to Searchlights!). And before you really start torturing me: no, there's no Stummes Kind on here, but Devils is sublime nonetheless.
Track listing:
"I'll Be Near You" – 3:38
"Searchlights" – 4:20
"You Broke My Heart" – 4:28
"Sleepwalker" – 3:50
"When Devils Come" – 3:58
"Heavens and Seas" – 3:51
"Dreamhouse" – 3:38
"I Push It Harder" – 3:50
"I Should Have Known" – 4:06
"All in My Hand" – 4:12
"Drowned You" – 2:58
"Dreamhouse Theme" – 3:25
Didier BECU
01/07/2014
---