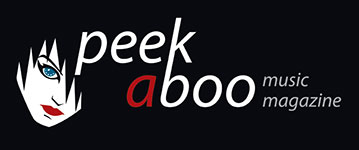 like this vinyl review
---
COCKSURE
TKO (12')
Music
•
Vinyl
Dark Electro
•
EBM
•
Electro
•
Experimental
•
Industrial
•
New wave
[90/100]

Waxtrax!
28/06/2014, Fred GADGET
---
Only a few months after their debut EP release 'KKEP' COCKSURE strikes again and hard! It's clear REVOLTING COCKS/MINISTRY collaborator/composer/singer Christopher J. Connelly and Jason C. Novak are here to stay! Believe it or not but with this second release, a three track 12" called 'TKO', the duo is not only reviving the good old Waxtrax! sound… But also the actual Waxtrax! label it self! Making this 12" release the first new release on the rebooted Waxtrax! label. This being said, we already mentioned in the previous COCKSURE review that their debut EP reminded us to somehow to 'Beers, Steers & Queers', a 1990 REVOLTING COCKS album.
Well, with the opening song on this 12", 'TKO Mindfuck' they seem to have dugged even further and deeper in to the RevCo vault! Or am I the only one hearing the great RevCo 'Big Sexy Land'/'You Often Forgot' sound of 1986 on this record? Of course, the guest appearance of one of the three original REVOLTING COCKS founders R23 of FRONT 242 (A/N: The others two founders were Luc Van Acker and Al Jourgensen) is at least partly responsible for this I guess. The good thing is that the good old RevCo sound is, that was already so innovative back then, is still sounding more fresh and relevant today than most music you hear today! The same goes for 'The Nurses of Cocksure Island', the second track on this 12", over four minutes of pure electronic mayhem with an almost hypnotizing and distorted mantra chanting from back to forth. The third track is yet another remix of 'Guilt, Speed & Carbon', a song that was already on their debut EP, but this time in the 'Degreaser remix' version, making it an almost different song.
So, get the wax out your ears and play these trax! Loud and hard!!
Fred GADGET
28/06/2014
---