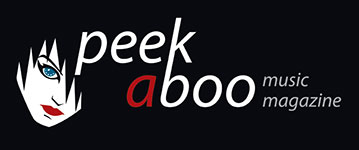 like this article review
---
COCKSURE
THE BIM FILES: Cocksure
Article
25/11/2014
---
You're dreaming of a black Christmas instead of a white one? Then come to Antwerp to visit this year's BIM-Fest on 19th and 20th December.
Next in our files that we want to open are Cocksure.
Cocksure is the brand new project of musical centipedes Chris Connelly (Revolting Cocks/Ministry/Pigface...) and Jason C. Novak (Acumen Nation/Acucrack/Czar). "With Cocksure, Christopher J. Connelly and Jason C. Novak bridge the gap between Wax Trax! era industrial and the future sounds of mass corruption." Their new single will feature R23 of Front 242! Do we need to say more!?
GENRE: Huge air-craft hangar size mechanized rhythms and bone-crushing, limb-severing noises that stretch from 2014 all the way back to 1985, long, endurance testing, panic-attack hit songs that you can drive around at night to, sweating dry-ice and smoking your chemical-weapon blunts.
WEBSITE: http://www.cocksurenoise.com/
Bandcamp: http://cocksure.bandcamp.com/

25/11/2014
---