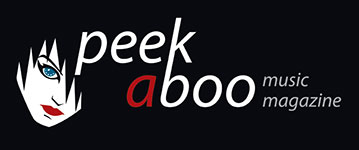 like this movie classics review
---
WILLIAM FRIEDKIN
To Live And Die In LA
Movie
•
Movie classics
Crime
[93/100]

MGM
22/11/2014, Didier BECU
---
This modern film noir was not a blockbuster, but was later a ùmodest hit in the video market, and he is even considered today by some cinephiles as a cult film. Personally I would go one step further: To Live And Die In LA is one of the best films of the 80s.
The greatest asset of this film is without doubt the atmosphere that refers to Miami Vice and Michael Mann (creator of the cops series) dragged Friedkin to court for plagiarism. The two became good friends afterwards, but it is clear that the creator of The Exorcist was inspired by the adventures of Crockett and Tubbs. The film is set in the decadent Los Angeles. By using red filters the Friedkin film looks at times like a Tony Scott-movie. The similarities with Miami Vice are not only found in the hip clothing or the super fast cars, but also in the atmosphere. Dead moments are filled with electronic music by Wang Chung, although you would swear that it is a Jan Hammer score (yes, the composer of Miami Vice). To top it all, Friedkin gave the leading role to Michael Petersen (coincidence or not!) who made his debut in Michael Mann's Thief !
The scenario of the film is very well put together. Two days before his retirement leads police officer Jim Hart (Michael Greene) investigates a counterfeiter. Unfortunately, he is in the wrong place and wrong time and is shot. His partner Richard Chance (William Petersen) swears that he will nail Eric Masters (Willem Dafoe) to the cross. Meanwhile, Chance gets a new companion: John Vukovich (John Pankow). Vukovich works strictly by the book. It costs Chance quite some effort to convince his partner.
The performances are brilliant. The casting from Petersen who we know from the CSI-series and Manhunter (the first Hannibal Lecter film) is simply great, and the same goes of course for Willem Dafoe. The role of Darlanne Fluegel as informant is another one to remember. Friedkin might have imitated Miami Vice, yet you notice that there is a genius behind the camera. The best proof is in the chase scene at Long Beach. The studio executives were not happy with the bizarre ending and the filmmaker was forced to make a different one. He did, but the release of the film included the intended final.
To Live And Die In LA is actually a very special film in Hollywood. The heroes of this exciting cop movie are no heroes. They drink, they sniff drugs and their life is a mess. America is a place where crime is rampant. If you happen to step into a store, then take this action picture with you as it's as good as Scarface or Heat.
Didier BECU
22/11/2014
---
Deze moderne film noir was verre van een kassucces, toch werd hij later op de videomarkt een bescheiden hitje en tegenwoordig wordt hij door sommige cinefielen zelfs als een cultfilm beschouwd. Persoonlijk ga ik nog een stapje verder: To Live And Die In L.A. is één van de beste films uit de jaren 80.
De grootste troef van deze film is zonder twijfel de sfeer die naar Miami Vice refereert. Dat vond ook Michael Mann (de bedenker van de flikkenserie) die Friedkin voor de rechter sleepte wegens plagiaat. Naar verluidt zijn de twee achteraf goede vrienden geworden, maar ondanks een vrijspraak is het duidelijk dat de maker van The Exorcist zich liet inspireren door de avonturen van Crockett en Tubbs. De film speelt zich weliswaar niet in het zonnige Miami af, maar wel in het decadente Los Angeles waardoor Robby Müller meteen de kans kreeg om enkele prachtige shots uit zijn hoed te toveren. Door het gebruik van rode filters ziet de Friedkin-film er dan ook af en toe als een Tony Scott-prent uit en dat is meteen een reden om de film een extra puntje te geven. De gelijkenissen met Miami Vice merk je niet alleen in de hippe kledij of de supersnelle wagens, maar ook in de sfeer. Net zoals in de beroemde politieserie worden dode momenten knap opgevuld met elektronische muziek van Wang Chung, alhoewel je zou zweren dat het om een Jan Hammer-score (jawel, de huiscomponist van Miami Vice) gaat. Om het helemaal bont te maken gaf Friedkin de hoofdrol aan Michael Petersen die (toeval of niet!) zijn debuut maakte in Thief van Michael Mann!
Het scenario van de film zit heel goed in elkaar. Twee dagen voor zijn pensioen voert politieofficier Jim Hart (Michael Greene) op eigen houtje een onderzoek naar een valsemunter. Jammer genoeg is hij op de verkeerde plek en het verkeerde tijdstip terechtgekomen want de flik wordt koelbloedig neergeschoten. Zijn partner Richard Chance (William Petersen) is er het hart van in en zweert dat hij Eric Masters (Willem Dafoe) aan het kruis zal nagelen. Ondertussen krijgt Chance een nieuwe kompaan, John Vukovich (John Pankow). Vukovich is wel een ervaren wetsdienaar, doch hij werkt strikt volgens het boekje. Het kost Chance dan ook heel wat moeite om zijn partner te overtuigen om Masters bij de lurven te pakken.
De vertolkingen zijn ronduit briljant. De casting van Petersen die we natuurlijk uit de CSI-series en Manhunter (de allereerste Hannibal Lecter-film) kennen, is meer dan geslaagd, en dat geldt natuurlijk ook voor Willem Dafoe. Ook de rol van Darlanne Fluegel als informante is er eentje om te onthouden. Bizar genoeg hebben we nadien niets meer van deze Michelle Pfeiffer-lookalike gehoord. Naast de verbluffende fotografie is Friedkins regiewerk de ster van de film. Friedkin imiteerde dan wel de Miami Vice-beelden, toch merk je dat er een genie achter de camera staat. Het mooiste bewijs daarvan is de achtervolgingsscène op Long Beach. De opdracht die Friedkin van de studio's kreeg was loodzwaar, hij moest er namelijk voor zorgen om zijn eigen legendarische achtervolgingsscène uit The French Connection te overtreffen. Een taak waarin hij is geslaagd, want deze scène is een climax om u tegen te zeggen. Over het slot van de film valt er ook het een en ander te vertellen. De studiobonzen waren helemaal niet te spreken over het bizarre einde en de cineast werd nadien verplicht om een ander slot te verzinnen. Dat deed hij, maar wel zorgde Friedkin er bij de release voor dat de film de vooropgestelde finale kreeg.
To Live And Die In L.A. is eigenlijk een zeer aparte film in Hollywood. Sommige beweren dat de Reagan-sfeer daar voor iets tussen zit. De helden uit deze spannende copmovie zijn geen striphelden. Ze zitten aan de drank, ze snuiven drugs en hun privéleven is één zooitje. Amerika is niet meer dan een oord waar de misdaad welig tiert en toevallig zijn zij de ordehandhavers die er het beste moeten van zien te maken. Een gevoel dat je ook vandaag in vele films terugvindt, denk maar aan End Of Watch. Als je nog eens een winkel binnenstapt, dan moet je beslist deze actieprent meepikken, want To Live And Die In L.A. kan (bijna) wedijveren met Scarface of Heat.
Didier BECU
22/11/2014
---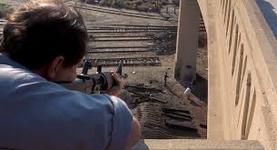 ---