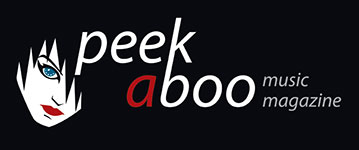 like this movie review
---
FILMFEST GHENT 2015
Helen Walsh: The Violators
Movie
Crime
•
Drama
[70/100]

Filmfest Gent
19/10/2015, Didier BECU
---
English movies often are very realistic and that it is also the case in The Violators. That doesn't come as a surprise, because the creator of this drama is the novelist Helen Walsh, who mentioned in numerous interviews that the brothers Dardenne are her role models.

The Violators was shot with the smallest resources. The film has been successful in the British festival circuit and was the Best British Film at the Edinburgh Film Festival. The story is set in the industrial town of Cheshire. Everything looks gray, the street are coverd with litter and there's absolutely no sparkling future for the inhabitants. Definitely not for Shelley (Lauren McQueen), who has been transferred to a social housing unit after social workers found out that her father had sexually assaulted her. Shelley doesn't have to fear her father as he's imprisoned, but the blackmailer Mikey (Stephen Lord) seems equally dangerous.

The Violators is a nice debut that can be compared to great British masters such as Mike Leigh, Ken Loach and (since recently) Clio Barnard. You will not be happier after watching this movie, nevertheless it is sublime cinema!
Didier BECU
19/10/2015
---
Engelse films hebben altijd een zeer hoge realiteitswaarde en dat is in The Violators niet anders. Een verrassing is dat niet, want de maakster van dit drama is de romanschrijfster Helen Walsh, die in talrijke interviews liet verstaan dat de gebroeders Dardenne haar grote voorbeelden zijn.
The Violators is gedraaid met de allerkleinste middelen, maar de film is ondertussen aan een triomftocht in het Engelse festivalcircuit bezig en werd zelfs op het Filmfestival van Edinburgh tot Beste Britse Speelfilm bekroond. Het verhaal speelt zich af in het industriestadje Cheshire. Alles oogt er grijs, het zwerfaval ligt her en der verspreid en van een sprankelende toekomst voor de inwoners is amper sprake. Zeker niet voor Shelley (Lauren McQueen), die naar een sociale wooneenheid is overgeplaatst als blijkt dat haar vader haar heeft aangerand. Shelley hoeft wel niets meer van haar opgesloten vader te vrezen, maar de afperser Mikey (Stephen Lord) blijkt al even gevaarlijk.
The Violators is een aardig debuut dat volledig in de lijn ligt van de grote Britse voorbeelden Mike Leigh, Ken Loach en (sinds kort) Clio Barnard. Een mens wordt er na afloop niet echt vrolijker van, maar het blijft desalniettemin sublieme cinema!
Didier BECU
19/10/2015
---