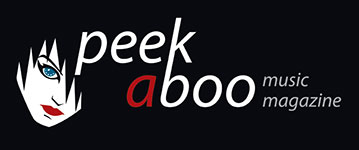 like this movie review
---
MARTIN WEISZ
Squatters
Movie
Coming Of Age
•
Crime
•
Drama
[63/100]

SONY SPHE
04/09/2014, Didier BECU
---
A squatter is someone who resides a home that is not his own. However, the squatters that are portrayed by Martin Weisz (who is famous for his video clips for bands like Rammstein) are a total different kind of breed. Not only are they taking in the building, they also steal all the material inside.
Jonas (Thomas Dekker) and Kelly (Gabriella Wilde) are such two squatters. It all looks a bit too easy to believe, but during a conversation between the housekeeper and the owner, Jonas hears the correct code how he can enter a majestic villa. The rich Silverman-family are going on a holiday for a while, and so a perfect time to enter the house. Kelly agrees with the boyfriend's proposition. In no time she changes her dirty jeans for a glamorous dress that transforms her into an irresistible babe (we know!) Jonas wants more than just exposing the rich material from others. He steals the jewellery to sell it to the crook Ronald (Andrew Howard). And then it happens! Out of a sudden the family returns and yes: the son falls in love with Kelly. An endless love that is overshadowed by the fact that he's not aware that his brand new lover is in fact the thief who robbed his house!
It's clear that Martin Weisz not really can decide if he wants to make a bittersweet romance or an excessive gangster movie from Squatters. A mixture doesn't work and it is that schizophrenic character that kills the movie in the end. The brutal violent scenes are predictable, but nice though. The flirting between Kelly and Michael Silverman (Luke Grimes) takes all the tension away. And that's a sad turn, as after all the acting is nice, even if we don't understand how someone like Richard Dreyfuss has ended up in a production like this! Neither could the Americans as just like over here, Squatters landed straight onto DVD. An average movie that is nice for a cold winter evening, but if we were you then he wouldn't be on top of the pile!
Squatters is out on DVD on Sony SPHE.
Didier BECU
04/09/2014
---
Een squatter is wat wij een kraker noemen, maar in deze film van Martin Weisz (die vooral bekend is als videoclipmaker van o.a. Rammstein) heeft er wel zeer speciale krakers van gemaakt. Ze betrekken niet alleen een woning die niet van hun is, ook eigenen zij zich al het peperdure materiaal toe dat daarin aanwezig is.
Jonas (Thomas Dekker) en Kelly (Gabriella Wilde) zijn zo'n twee rakkers. Het lijkt wel een beetje van de pot gerukt, maar Jonas verneemt tijdens het afluisteren van een gesprek tussen de huishoudster en de eigenares de toegangscode van een poepsjieke villa. De rijke Silvermans gaan voor een tijdje op vakantie en dus kunnen de twee zwervers er mooi hun intrek gaan nemen. Kelly is akkoord met Jonas voorstel en in een mum van tijd ruilt zij haar versleten jeans in voor weelderige jurken die haar in een adembenemende babe omtoveren (tja). Jonas wil meer dan met andermans spullen te lopen paraderen. Tot groot ongenoegen van zijn liefje steelt hij de waardevolle dingen om ze tegen een habbekrats aan onderwereldfiguur Ronald (Andrew Howard) te verkopen. Geheel onverwacht keert de familie terug. En jawel, Kelly wordt verliefd op het rijkeluiszoontje die natuurlijk niet weet dat zijn nieuwe vlam de ordinaire dievegge is die zijn ouderlijk huis heeft geplunderd!
Het is overduidelijk dat Martin Weisz niet kan kiezen tussen een zeemzoete liefdesfilm en excessief Tarantino-geweld. Het is uiteindelijk dat schizofreen karakter dat de film nekt. De harde scènes zijn weliswaar ontzettend voorspelbaar, maar werken wel. Het geflirt tussen Kelly en Michael Silverman (Luke Grimes) heeft zo'n hoog bakvisgehalte dat de doorsnee kijker er wellicht niet goed van wordt. Al bij al jammer, want de acteerprestaties vallen best mee, ofschoon we tot op heden nog altijd niet begrijpen hoe een vakman als Richard Dreyfuss in deze productie is beland! Dat konden de Amerikanen blijkbaar ook niet, want Squatters verscheen er (net als hier) regelrecht op de dvd-markt. Een matige film die in de lader mag tijdens een kille winteravond, maar bovenaan de stapel zouden wij hem toch niet leggen!
Squatters is nu uit op dvd via Sony SPHE.
Didier BECU
04/09/2014
---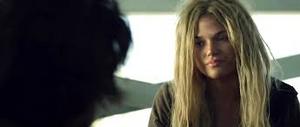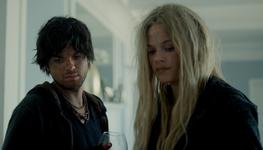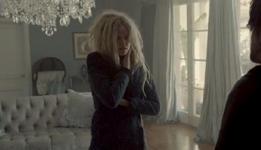 ---